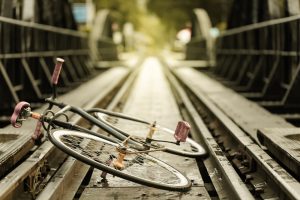 The Empire State Route, spanning more than 20 counties across the state, is a recreational gem and the longest multi-use trail in the country. In 2022, Outside Magazine declared it the best rail trail in the United States, besting more well-known routes such as the Moab Canyon Trail and a route that spans 180 miles from Grand Teton to Yellowstone National Park The Empire State Trail, scheduled to open in December 2020, has been in the works since 2017 when its goals of promoting outdoor recreation, supporting community vitality, and bolstering tourism-related economic development were first conceived. More than 180 miles of new off-road paths were constructed thanks to the finished trail network, which also connected 400 miles of trails that had previously been isolated. Are electric bikes allowed on rail trails? What is the law? Find out the answer to this question and more in this article on electric bikes on rail trails.
For the most part, the 750-mile path stays away from roads, making it safer for pedestrians and bikers who are nervous around cars. Except for Class 3 e-bikes, which are only permitted in some areas of New York City and cannot be ridden on the path due to their maximum pedal-assisted speed of 28 miles per hour, most electric bikes are welcome on various segments of the trail. Class 1 electric bikes are pedal-assist models that can increase a rider's top speed by up to 20 miles per hour and are legal to ride in more places. The Class 2 variety is an electric bike with a throttle that can carry passengers without pedaling up to 20 miles per hour. The latter can help bicycles get up steep inclines, for instance.
Regulation of electric bicycles is still in the works. Where no such policies are in place, e-bikes (with the exception of Class 3 bikes) are not expressly allowed nor prohibited along those sections of the Empire State Trail under the jurisdiction of local governments. Commonly referred to as "e-bikes," electric bicycles (also known as "electric-assist bicycles") look and function similarly to traditional bicycles but are powered by a small electric motor. Are electric bikes allowed on rail trails? The motor provides additional assistance to the rider by giving thrust to the wheels. E-bikes generally fall into one of two categories: those with pedal-assist motors that are activated by pedaling and shut off after the user reaches a predetermined top speed or those with throttle-on-demand motors that can propel the bike even when the rider is not pedaling.
Given that they have motors, many state and local governments have trouble deciding whether to categorize these vehicles as bicycles or as motorized vehicles like mopeds and motorcycles. The method used to categorize them will ultimately determine how they are governed. Motorized vehicles (with the exception of personal mobility aids, like electric wheelchairs) are often prohibited from shared use trails. Despite initial resistance from some quarters, motorized bicycles are quickly gaining acceptance among cyclists. Sales of e-bikes in the United States increased 95% in the past year, reaching $65 million in 2016–17. This expansion is taking place despite the fact that e-bikes are more expensive than conventional bicycles. Nonetheless, institutional investors are also purchasing in: Several U.S. cities now offer e-bikes through dockless bike-share programs; in Birmingham, Alabama, one in four bikes in the fleet are electric.
Those in favor of e-bikes point out that they eliminate the need for the physical exertion and perspiration that comes along with traditional bicycle use, which can be a problem in areas with mountainous terrain, long distances to destinations, and the need to carry children or freight. Because of this, e-bikes are able to displace other forms of transportation, such as vehicles, allowing individuals to go further distances by bike than they otherwise would have. Electric bicycles are undeniably more peaceful and environmentally friendly than their gas-powered counterparts. While it has been debated whether or not the health advantages of riding a pedal-assist bike are equivalent to those of riding a traditional bike, e-bikes can serve as an entry point for inactive or hesitant riders. E-bikes are a game-changer for those with mobility issues since they open up entirely new avenues for fun and practicality.
Difference Between Trail Bikes and E-Bikes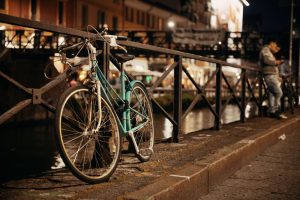 If you have trouble getting motivated to go on frequent bike rides for various reasons, an e-bike can help you overcome these obstacles. Do you use your car when a bike ride would suffice, such as while going to the grocery store? Can't bring yourself to make the trip to the office because it's too long or difficult? Do you want to be in shape, but only if it's entertaining? Do you wish you could go biking, but you're either too sleepy, or your health isn't quite up to it? The great enabler is the electric bike, which allows you to ride with greater ease and safety, and at a faster pace to keep up with your kids, your partner, or your friends while still getting in shape. You can ride an e-bike if you know how to ride a regular bike. A bicycle that can be propelled by both human legs and an electric motor.
By the New Zealand Transport Authority's definition, these are "cycles to which is attached one or more auxiliary propulsion motors with a combined maximum power output not exceeding 300 watts." If the e-motor bike is 300 watts or less, it is classified as a bicycle rather than a motorcycle and does not require a registration or license. With the e-'power bike's assist' feature, the electric motor kicks in whenever you pedal, making the ride easier. To generate energy, pedaling is a must. Crank-type e-bikes mimic a more conventional cycling experience thanks to their ability to feel the force applied to the pedals and adjust the motor's output accordingly. Effort increases the boost. Most electric bicycles feature many speed modes, often ranging from 0 (eco) to 5 (turbo).
More speed and power are available from the motor at higher power settings. However, using higher power modes will shorten the life of your battery. When you need a bit of extra power to get up steep hills, the higher settings are great. In addition, a throttle (often a lever on the handlebars) is available on some versions to provide propulsion even while not pedaling. It's a bit of a bummer for the battery life, but this feature is great for getting going since the engine doesn't start until the second pedal movement. It's especially helpful on steep inclines. In the same way that conventional bicycles come in a wide variety of frame sizes and styles, e-bikes do as well. That being said, there is an electric bicycle available that will meet the needs of the vast majority of adults.
For a number of years, electric bikes have been a significant market factor. Though the enduro and gravity-riding communities have been cold to them for a while, attitudes have begun to warm up towards them in recent years. The skyrocketing demand for these bicycles is evidence of this. Certainly, a lot of work needs to be done in educating people about what an e-bike is and how it changes the way we ride. We had the opportunity to get to know a Rocky Mountain Altitude and a Rocky Mountain Altitude Powerplay on the outskirts of the Riva del Garda bike festival. For Rocky Mountain, one of the biggest selling points of their e-bike is how closely it mimics a conventional enduro bike. The bikes are nearly identical in geometry, construction, and appearance.
We each rode each bike for a while to get a feel for its handling, and then we compared our findings. We thought it was a great approach to learn more about the developing e-bike industry and the differences in performance. When Rocky Mountain first stated they would be making an e-bike, the idea behind it was the same as when they released their regular line of bikes. They didn't want to make an e-bike that wasn't pleasurable to ride because that's what longtime free-rider and Rocky Mountain stalwart Wade Simmons insisted was most crucial. Recent articles have focused on the thrill of the Powerplay; however, comparing a ride on the Powerplay with a ride on a regular Altitude is a whole new ballgame. On our bike rides, we made some interesting discoveries.
Can I Ride An E-Bike on the Empire State Trail?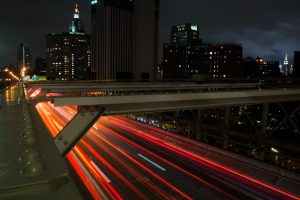 Laws regulating the rideability of electric bikes were enacted in New York State in July 2020. On roads with a speed limit of 30 mph or less, Class I and Class II "E-Bikes" are legal. Moreover, municipalities are free to impose e-bike regulations that would exceed state law. The current guidelines equate to two things for electric bikes who want to travel the Empire State Trail. First, most of the Champlain Valley section of the EST is not accessible to electric bikes, including pedal-assist bikes, because the route follows highways with posted speed limits of more than 30 mph. Furthermore, there are portions of the Hudson Valley segment that are on-road along highways with official speed restrictions of above 30 miles per hour. Second, it's important for an e-bike rider to be aware of any applicable legislation in the area. Electronic bikes (E-Bikes) are restricted to off-road tracks that have been designated as such by a state or local government agency.
Trail users should check local policies and ordinances to find out if E-Bikes are permitted on a specific segment of the trail. Indeed, that's where things get complicated. Most people who ride e-bikes like to keep a low profile and travel at a pace similar to that of a standard bicycle. Thus, this presents a conundrum. It makes perfect sense to have this sign-up. When it says "No Motor Vehicles," does that also include gas-powered vehicles? Have we established that these signs are meant for e-bikes? How, then, do you, as you go from town to town on the recently opened Empire State Trail, learn the regulations governing the use of electric bikes there? There is no mention of these regulations on the Empire State Trail's official website. You may inquire at the local town or village halls, but I find it quite unlikely that the proprietors of any given trail segment have banned Class 1 pedal-assist bikes or bikes of any other class.
When asked where she could find information on all the different parks and reserves along the 700km route, one Australian reader who was planning to ride the Empire State Trail emailed that she "couldn't even begin to conceive where I would look." For my part, I can't fathom being stopped by a police officer for violating a municipal ordinance while out for a bike ride on a gorgeous Upstate day while riding a Class 1 (pedal-assist) bike.
This would be the case assuming the local administration has opted to ban pedal-assist bikes on the Empire State Trail despite their legalization statewide. It presupposes a degree of petty behavior that I don't think exists. In addition, this theory assumes that the signs prohibiting the use of motor vehicles do not refer exclusively to those fueled by gasoline. Still, I highly doubt that any government would ever try to outlaw electric bikes. And certainly not a state that has invested $750 million on amenities designed to draw visitors and keep residents healthy.
conclusion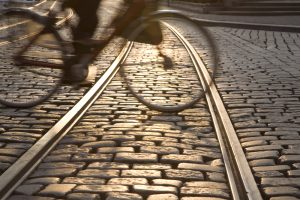 Are electric bikes allowed on rail trails? To find out, we interviewed some trail users and spoke to public information officers. As the longest multi-use route in the United States, the Empire State Trail connects more than 20 counties across New York. Outside Magazine rated it the best rail trail in the United States in 2022, besting other notable trails like the Moab Canyon Trail and a path that spans 180 miles from Grand Teton to Yellowstone. The Empire State Trail, scheduled to open in December 2020, has been in the works since 2017 when it was conceived as a means to encourage outdoor recreation, strengthen community vitality, and boost tourism-related economic growth. The finished trail network has pushed the construction of nearly 180 miles of new off-road trails and connected 400 kilometers of trails that were previously isolated. The majority of the 750-mile path is separated from traffic by grassy or rocky areas, making it safer for pedestrians and bikers to go off.