Body Ease 500 Watt Review: Is it worth the price tag?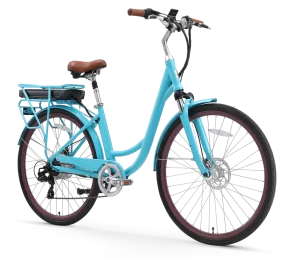 Bicycle riding is no more strenuous, straining, or difficult, they are fun, relaxing, and comfy with electric bikes. Electric bikes are making cycling a more fun-filled experience with their inbuilt features. Many manufacturers nowadays design new features and develop them to serve customers. While there are also manufacturers who provide their best services, there are also low-quality products in the market, which are expensive.
    Among the hundreds of bikes, how to choose the perfect fit for you? By considering a few traits of electric bikes, you would know which to choose. Here are the traits you can find in electric bikes: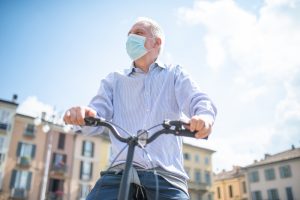 There are three classes of electric bikes depending on the motor assistance;
This class of electric bikes has only pedal assist. Pedaling with less effort will activate the motor and start the bike. And these types of bikes fall under the classification of bicycles.
This class of electric bikes has pedal assist and throttle. You can choose to pedal to ride your bike, the throttle, or both. And these bikes too fall under the classification of bicycles.
This class of electric bikes has no pedals in them and has to operate using the throttle. These bikes fall under the classification of bikes.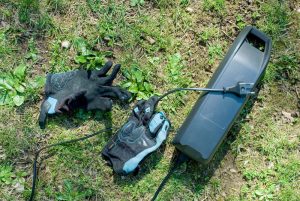 The battery is one of the vital parts of the bike, it should be given priority. These come in varying sizes and features. Some attribute to consider before choosing the battery type;
Weight of the battery. 

Size of the battery.

Time taking to charge the fully drowned battery.

Internal battery storing or external.

Charging cycle of the battery.

The lifespan of the battery.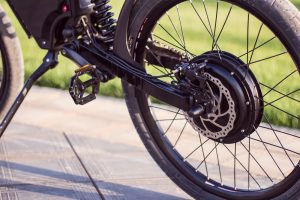 Motors use the power regulated by the battery, and human efforts move it forward. As it is one of the vital parts of the electric bike, knowing the motor is also of prominence. There are three types of motors;
Mid-drive motors 
These motors are attached to the center of the bike's frame. Without any additional power, the motor uses the pedaling power to generate the electric bike. It includes a gear reduction system too.
Hub-drive motors 
These motors are fastened to the front or rear hub. They are of two types;
Direct drive hub motors 

Geared hub motors 
Friction-drive motors
This motor is obsolete when compared to other motors, and it won't be in any of the new models as it is the least efficient. However, this motor can be used by traditional bicycle riders to change their bicycle into an electric bike.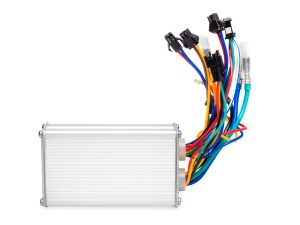 The controller is the connector that links all the electrical components like the battery, motor, sensors, throttle, and pedals, of the electric bikes together. It manages all the functioning of the vehicle. 
There are three types of controllers in electric bikes, they are;
Brushed DC Motor Controller 

Brushless DC Motor Controller 

Hall Sensors Brushless DC Motor Controller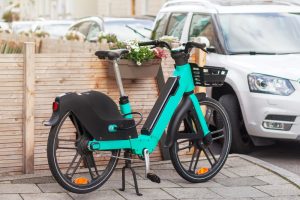 Electric bikes have pedal assistance that would only require little effort from your side to move forward. You can adjust the assistance level accordingly to suit your ride. This assist level is normally 3 or 4 in bikes.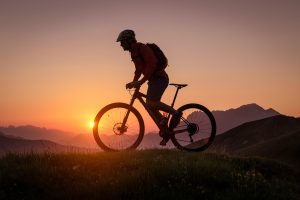 Other than the battery and motor of the bike, the frame adds weight to the bike. Traditional bikes weigh less than electric bikes but the indolence in traditional bikes cannot be seen in electric bikes, that's due to the strong frame it is made, and it weighs more. 
Most electric bike frames are made using aluminum and carbon fiber and steel is being used to replace them, which would lessen the total weight.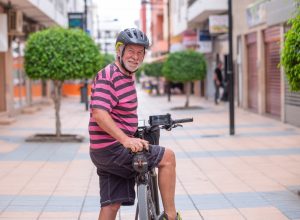 Many security measures are designed to protect the bike from theft. There is an in-built lock to lock the battery in, and a key is used to unlock it. The rear wheel lock system is also designed that would is attached to the frame and the wheel.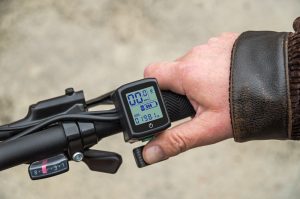 You can connect your smartphone to your electric bike, and use apps like GPS, tracking, recordings, etc. Some electric bikes have displays mounted on the handlebar, which can be useful for navigation. This lets you have a better trekking experience and save all the memories. New models have more apps integrated with them.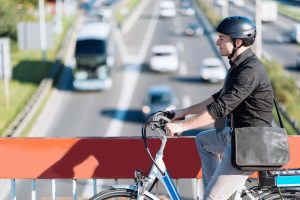 One main thing to consider is the quality of the materials used to build the bike. Good quality materials will be expensive hence the bike manufactured using it will be expensive too. But there are also expensive products that are made with cheaper and low-quality materials to imitate the high-quality models in price.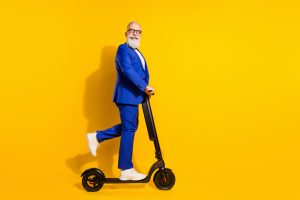 You can go for expensive and high quality with the best range, but what if it does not fit you? It is you who has the final say. Go for the bike that fits you the best. It does not matter if it is not the best model available on the market, it is all about enjoying your ride in the comfortable bike that fits you.
   With many models available in the market, it would confuse anyone to make a choice, as each has its uniqueness in them. Let's see what sixthreezero bicycle companies have in their store.
About SIXTHREEZERO Bicycle Company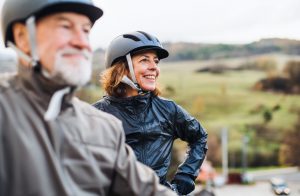 Sixthreezero Bicycle Company was founded in 2005, by Dustin Gyger. It is located in Torrance, California, USA. They design cruiser bikes. Cruiser bikes have upright riding positions that make riding smooth. 
   The bicycle company is successful and popular because its product is fashionable and comfortable. The founders and creators at the sixthreezero share a love for cycling and this gives more motivation to design their bicycles to suit the bicycle enthusiasts out there. Though they are well known for beach cruisers, they have designed and developed tricycles, electric bikes, and fat bikes too. 
   They model their bikes to suit any purpose and anyone. Bike models of sixthreezero:
EVRYJourney is a stylish bike that can be used for short-distance travel like grocery shopping, visiting friends, and commuting. It has shiny frames and high gloss colors. It is designed for men, and women and also in electricity. This is one of the best-selling products of the company.
reach your destination is a simple and stylish bike that can be used for the daily commute. This model is fast and designed to move without causing any trouble. Men and women models are designed.
InTheBarrel is designed for beach rides as well as on rough terrains. It has comfortable balloon tires and carries your surfboard in it. It is also available in fat tires.
BE Cruiser is for people who love good old times and wish for the same elegance and style. It has designed with fine lines and frames that best suiting for both men and women.
Women's Cruiser is for women as you can guess already from the name. Its similarities tally with the BE Cruiser bike models. It's unique with a forward pedal position and comfortable dual seats. The colors are eight different attractive feminine colors.
AroundTheBlock is affordable and best suits the young generation. It is available for men, women, and kids and also in electric. It is the popular model of sixthreezero. Colors are simple and elegant, modern, and designed for free-spirited youngsters.
BodyEase design is for people who do not find the front suspension helpful in the ride. Though it does not have color selections it is stylish, comfortable, and also fast.
Sixthreezero RideInThePark
Sixthreezero RideInThePark is simple and efficient. Its design is in vintage style and for business people. It also features a dual-spring saddle.
ExploreYourRange is a mix of hybrid and beach cruisers. It's suitable for a long ride and has comfy seat. The handlebars are curved and make a smooth ride.
EVRYJourney Steel model design uses steel and suits people who want this model at a cheaper rate, at about a $100 dollar difference. Though the steel model is slightly heavier than the aluminum model, it has no difference in look or service. This model is more durable and easy to fix. 
Paven'Trail provides complex hybrid features in a simple hybrid design. This model is for any road: smooth to bumpy, all rides. Comfortable frame with big wheels and smooth front suspension, can ride on steep paths and match the speed of urban automobiles. It is available in only black.
EVRYJourney 24" model is just as EVRYJourney bike model, but for short and petite people. As its wheels are smaller than the original size of 26", it lessens up the weight of the bike too.
AroundTheBlock 24" is the same as its original namesake AroundTheBlock bikes, but for people who find the original model too big and bulky for them. This is available for both men and women. It is easy to handle as it is less in weight than the original, thanks to the smaller wheel.
AroundTheBlock (Boys & Girls)
AroundTheBlock (Boys & Girls) model is for kids. It is safe and durable. It is the mini version of AroundTheBlock's original model and in single speed. The boys' bike is painted in black whereas the girls' bike has more color options. 
Sixthreezero Tricycles have more space and comforts as it can be of use to commute with loads, do grocery shopping or take your kids and pets for a ride. They have big wheels and a basket big enough to carry a large load attached between the rear wheels. 
A/O Women's Bicycles' design suits the women's body frame with more comfort and ease. Seven models are available varying in colors and features.
   Sixthreezero adapted the electric bike technology not long before and is designing its models with different engines and batteries.
What's special in BodyEase 500 Watt Bike?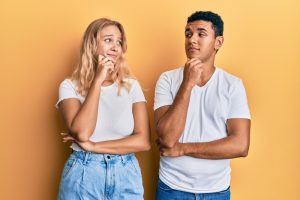 BodyEase's design is to give a comfortable ride with an adjustable front suspension and a dual spring seat. This bike's design is for women for any ride they go.
   What is the unique design in BodyEase that makes it special;
Induction of 500 Watt Rear Hub Drive Motor in the design that works on pedal power or motor power.

Comprehending of 500 Watt Hour Battery in the model. If the full electric power is in use, you can drive up to 20 miles and with pedal assist you can drive around 20 – 40 miles.

It gives motorbike experience with a thumb throttle.

It has a wider tire that allows riding on various terrains. 

It has thick rubber hand grips that are soft and durable as it won't leave your hands in sweat.

You can customize your bike by including or excluding baskets, racks, and baby seats.

The frame of the bike's design is to align with the rider's body to prevent soreness in the body.

The pedal is below the hips and it provides a comfortable ride with stability.

A display screen attaching the handlebars that would show your riding speed and level of pedal assist.

To avoid uncomfortable friction and have a range of motion, a dual spring saddle seat is in the cushion.
Pros of BodyEase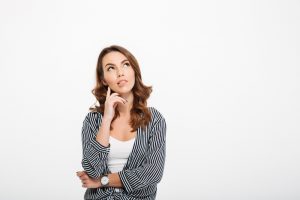 These electric bikes come in two frames: for men and women also known as step-through and non-step-through. The battery comes with an inbuilt lock, in the rear of the bike, which makes it easy to take it out and carry with you. You just have to turn the key to unlock the battery from its place and it comes out smoothly. The battery store's design is to easily remove it as it helps you the process of charging more effortless and safer. 

If you are using full throttle, your range can be around 15 to 30 miles, and if you are using pedal assistance in your riding, your range can vary from 30 to 50 miles. Though this is a rough estimation, the battery may drain sooner if weight is a factor to consider. 

The motor is a rear hub drive motor with 500 watts of power and this bike falls under the class 2 classification of electric bikes. 

The display screen attached in the middle of the handlebar, shows the speed, your battery life, and the pedal assist you are using. 

Gear ratio allows you to adjust the speed of the electric bike according to the terrain you are riding. When climbing up the hills, you can use the lowest, and on the normal road, you can increase to the maximum. 

The suspension design is low near the wheel to absorb the tension. Elastomer springs make the saddle comfortable. The name given to the bike does its purpose by easing the body of the rider giving a comfortable ride.

A suspension seat post can be of use to adjust the seating position according to the height of the rider. It gives a comfortable riding position, with arms relaxed and the back upright. The narrow handlebar control is good. 

The tires are designed for the bike to trail in varying terrains, from smoother roads to bumpy roads. The suspension fork has two modes; when unlocked, it will move up and down on the bumpy roads giving shock free ride to the rider. And when traveling on a normal road you can lock it to have an efficient ride.
Cons of BodyEase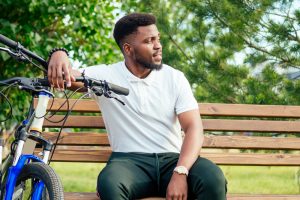 You may misplace the battery as it is easy to carry around you, and as the battery is easily accessible, it's easy to steal.

The battery would drown soon when more weight is added, so you can't ride long distances with loads or people with overweight have a disadvantage here.

Though seat positions can be adjusted for the shorter person, it is designed for people with a height of five foot four. And this has some slight disadvantages for people below that height in the comfort of gripping the handlebars and the pedals.
   These are the few features BodyEase 500 Watt offers its riders, and a few cons. If you want a comfortable and user-friendly ride, you can always rely on BodyEase to give you one.