What features does Light Bee X have?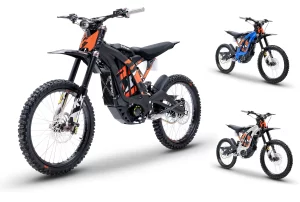 The first ever bicycle introduced to the world was Karl Drais' running machine, in June 1817. It had only wheels and the handlebar that directs the tire, and the rider has to kick the road now and then to keep it moving. Though people admired it at first, it soon lost its popularity among the people as it was dangerous and had many drawbacks. 
   Later years lead to the invention of pedals, that were connected to the front wheel. This development made it easier to guide the bicycle, though there were many drawbacks too. In later years, the pedal was designed to be in the middle, connecting both the wheels and tires, and brake systems were introduced. 
   Though many decades have passed, bicycle prototype stays the same. And the love for cycling is ever increasing in everyone, from young to old. It is every children's pastime activity. 
   With the popularity of electric vehicles due to their non-fueling and non-gaseous features, electric bikes too started gaining popularity, after their reintroduction. Though electric bikes got their patent a century back, due to the extra weight and costly battery and motor, they did not reach many people. It took decades and decades for the batteries and motors to come in smaller versions. 
   By the later part of the 20th century, the first successful electric bike was built using the smaller versions of battery and motor. Due to its success, many manufacturing companies were introduced and started building electric bikes using various designs. 
   Manufacturers started including many new technologies into the bike to give more and better services along with safety. These led to varying models of electric bikes in the market with many services.
   Though there are many electric bikes they come under three classifications, they are;
Class 1 – pedal assist only
Pedal assist bikes come under the class of bicycles. The motors of the bike power when pedaling. You can ride the bike using the pedal assist or with your own effort pedaling. You can ride them in the bicycle lanes.
Class 2 – pedal assist and throttle 
These bikes come with a pedal assist and a throttle. You can use it to ride your bike powering through pedaling ( with assist or without assist ), twist the throttle to start the motor, or use both the pedal and throttle. 
This class of bike usually comes under the bicycle classification and can ride in bicycle lanes.
Class 3 – throttle or without throttle 
These bikes come with throttle or without throttle. These bikes usually come under the classification of bikes, as the speed limit is 28 km/h.  And some countries and laws allow the bike on the road. Always make sure to check the law of your residence before landing with them on the road.
About Surron

   Fast and efficient is what Surron bikes are. The new Sine wave X controller is designed to digitally control and program. It provides smoother and predictable curve power in the entire range. They keep on improving their design and development in increasing the lifespan, weight capacity, and safety. 
   The Surron company has its franchise spread around the world. It was found in December 2014 by three motorbike enthusiasts. In eight years, they already have achieved their dreams of building high-performing popular electric motorbikes and bikes.
   By 2015, they were successful in creating their first vehicle and power platform. By 2016, they started their first mass production of the electric off-road bike Light Bee. Patented three sets of automatic gear shifting structures by 2017. The model has sold in about 53 countries by 2019. And by 2020, an upgraded version of Light Bee, Light Bee S, and a new model – Storm Bee was developed and designed.
   Light Bee X bikes are created by Surron. It is an off-road-only bike that gives tons of fun in all terrain. Its release was in June 2018 and weighs around 50kg including the battery. Except for the gold chain, every update follows its predecessor, Light Bee. Wider and thicker seats with raised and wider handlebars give more convenience to the rider. Can charge the battery directly or by removing it, and can charge in three hours. With a 45-degree climbing angle, you can climb mountains and ride on the ridges. 
All about Light Bee X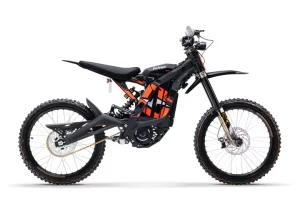 Light Bee X was built in China by Surround. It is sold as an off-road-only bike, but by locking the speed limit to 16 miles per hour, these bikes are shipped to some states and countries where it can be taken to the roads. One has to check the laws of their residing area to know if it is legal to ride them on road, or if it is to be ridden only in the bicycle lane.    
   As this bike has no pedal to push it forward, you have to twist the throttle to move forward. Though the throttle and power output are different from the traditional bikes, they are easy to handle and can learn soon enough. 
   The battery used in the Light Bee X is a Lithium-ion 60V Panasonic battery pack that's removable and has two modes: sports and eco. Sport mode will work well with motorists and can give them a different fun-filled experience. And eco mode will be of use to beginners who are trying to get to know it, and also it saves the battery charge. The battery may last from 20 to 60 miles depending on the terrain you are riding and the force exerted in twisting the throttle.  
   The frame of the bike weighs around 7.8kg and is crafted with aviation-grade aluminum alloy. It is lightweight and easily accessible. With no gas and oil in Light Bee X, it does not exhaust any smoke or foul smell into the air. The light noise it creates is not at all bother anyone and heightens your senses when riding them. 
   Braking and suspensions are more similar to motorbikes. 4-piston hydraulic disc brakes are strong and are placed in the rear and front. 
   The seat is enough to seat an adult and includes cushion. It is low maintenance as it does not need an oil change or fuel filling which are costly, only charging now and then when the battery charge drains. Though you have to replace the parts if they wear off, they are still cheaper than the traditional motor cycle's parts which can be costly. 
What does Light Bee X have in it?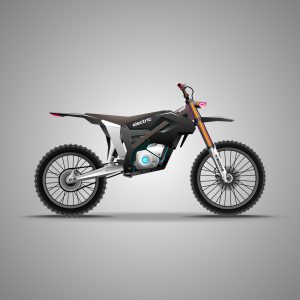 Surron's Light Bee X has to offer more than convenience and simplicity. I will have a look at what Light Bee X has to offer;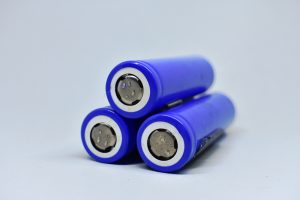 The battery used in Light Bee X is a removable Lithium-ion battery pack that offers 60V of power, with 176 Panasonic Cells.
It takes about 2 and a half hours to 3 hours to charge fully.
Battery life is 500 cycles and reduces thereafter.
An integrated LCD display indicates the charging mode.
Charger is 10A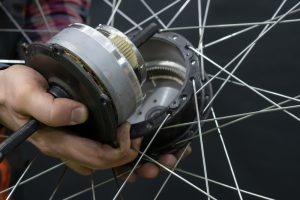 The type of motor is PMSM.
The motor weighs around 7.08 kg.
Its external diameter is 180mm.
It has 95.60% of peak efficiency.
The axial length of the motor is about 130mm.
The motor is cooling through the air.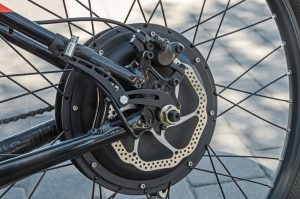 The peak efficiency of the Motor Power System is 97.8%
Rated Voltage – 60V (DC)
Rated Power – 3000W and the Peak Power is 6000W
Rated Rotation Speed – 4300rpm.
Range of efficiency (≥80) – 1.4Nm – 21.5Nm
Total shaft output of torque at 1000RPM – 35.40Nm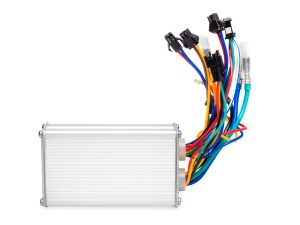 Controller type is X version Sine wave.
It's dimensions are 240mm X 110mm X 50mm
The peak efficiency of the controller is 98.50%
Power modes are eco and sport.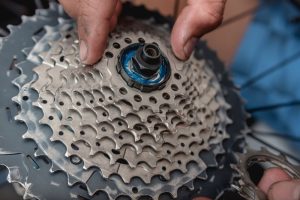 The ratio of the gear – is 1:7.6
Transmissions are the primary belt and 420 drive chain.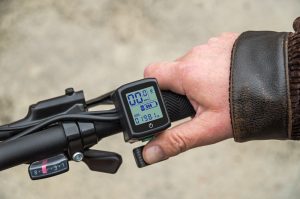 USB port – single USB 2.1 A socket.
LED rear light and headlight.
LCD digital speedometer.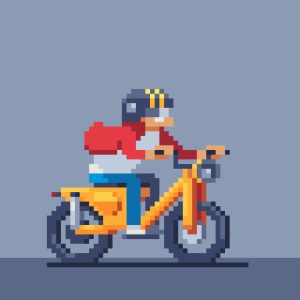 Forged aluminum chassis and swing ram. 
Anodic Oxidation chassis surface and color.
Front and rear wheels – 19 X 1.4 wire-spoke wheels, alloy hub.
Tire size – 70/100-19 front and rear
Maximum climbing angle – 45 degrees 
The maximum load it can carry – is 220lbs (100kg)
Maximum range – 100km at 32km/h on normal paths, and differs depending on the terrain.
Adjustable Front Suspension for preload and rebound, KKE or DNM.
Adjustable Rear Shock Absorber for compression and rebound KKE or DNM shock with TR suspension.
The net weight of the bike without a battery is 47kg.
Seat height – 84-88cm
Wheelbase – 1260mm
Minimum ground clearance – 270mm
Rear Sprocket – 48T
The side stand comes with a kill switch. 
Dimensions of the vehicle – 1870mm X 780mm X 1040mm
LCD dash is attached to the handlebars.
The total weight of the battery will be around 50kg.
Pros and Cons of Light Bee X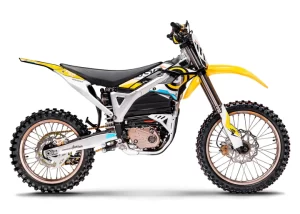 Surron's Light Bee X is convenient and simple and suits beginners well. It is one if the popular bikes of Surron. With convenience and simplicity, this bike has its drawbacks too. We will see the pros and cons of Light Bee X:
Pros;
This bike suits everyone even the beginners and gives a stylish look. 
As this bike is electric it does not create any smoke that gives a foul smell.
It does not create any loud noise which some riders may feel sensitive to. 
As it only weighs around 23 pounds, it does not strain the rider, and transporting it from one place to another is not weary.
Assembling and dissembling are easier. 
A battery of Light Bee X has a long lifespan and a charge cycle, which will take up to 6 hours to drain the full battery.
Cons;
They have little storage compartments that would only hold foods and snacks. If you are planning to take some clothes and things for your outing, the little space will hinder you.

As light weight is of a benefit to the owner, it will be appealing for the burglars, and it should not be left behind unattended.

Its electronics are easy to hack. 
Electric bike laws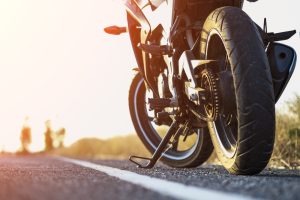 Electric bikes are much different from traditional bikes and many countries have the same law for electric bikes as of other electronic vehicles. Some countries have different laws depending on the state and the district of their country. They leave the legal decisions up to the state to decide, as the traffics and use of vehicles varies depending on the crowd living there. And each nation calls the electric bikes different names, and the classification to varies as same as the laws.
What health benefits do riding an electric bike offer its riders?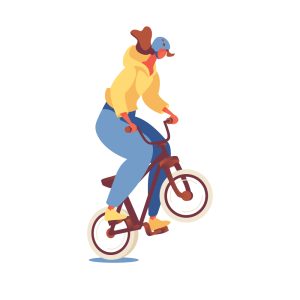 Electric bikes do not only replace the fueling and oil fees to charging batteries, but they have many health benefits for the riders, few of them are:
As electric bikes have pedal assist in them, the riders can go on longer trips. This increases physical activity and provides a fun-filled excursion.

People who could not exercise for longer periods can make use of electric bikes as they can assist in helping to relax on their way back. It provides even people with low metabolism rate experience this physical activity.

It also provides the experience for people who have physical injuries or disability that does not allow them to go on cycling which takes too much effort for pedaling. 

People with overweight and obese will be able to lose weight using electric bikes which are fun and convenient and can adjust the pedaling assistance you would need to ride the bike.

People with diabetes, high blood pressure, and fatty livers can enjoy the ride and find cures through cycling without too much exertion on their feet and joints.

Even the old people who would love to enjoy the golden old days will be able to ride the electric bike and enjoy it.
Environmental effects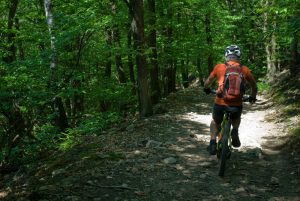 Just like many health benefits it provides the rider, it also provides many environmental health benefits too. A few of them are:
Motorcycle and bike emit poisonous gases and it pollutes the environment. But electric bikes do not exhaust any gases harmful or not. They are environmentally friendly.

Electric bikes do not use any natural resources as their fuel to function the motor and operate the bike. They only use electric energy that too in a little amount to generate the motor and the bike. 

Electric bikes generate little to no noise and do not create any disturbance to the people. This noise created by motorcycles and bikes can harm the peace of the people living there, though electric bikes function like motorcycles and bikes, they do not disturb the people.
Though there are many environmental benefits, there are also disadvantages of using electric bikes, and they are minimal compared to the other automobiles in use. They are:
Batteries are manufactured using natural elements that are rare and extinct, thus making them expensive. These batteries generate the power needed for the motor to function.

We use the electric power to charge the battery to work. Though they are taking a little amount of energy, they still need electric energy to power up the motor.

Recycling batteries is energy-consuming and harmful. Used batteries can be recycled and not be left to decompose into the soil, but it has to be done with utmost care and it requires more electric energy and consumes more power. 

Disposal of batteries is one thing many consumers worry about. As all batteries are not recycled-friendly, some have to be left to decompose. This might leak into the soil and harm the land.
   Though there are a few drawbacks to electric bikes, manufacturers are trying different ways to overcome them.