You may spend time deciding on what type of bike to choose from e-bikes and hybrid electric bikes. The decision is somewhat difficult if you do not study both kinds of bikes. Both types of bikes deliver similar promises such as zero-carbon emission, eco-friendly, higher value for money, user-friendly, efficient, extremely low maintenance, and convenient riding. Are there any significant differences between these two models? That is the question discussed throughout this article.
You can compare and contrast to pick the best choice that matches your requirements.
E-bike and hybrid electric bike similarities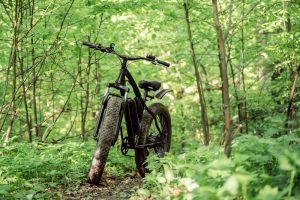 Both types of bikes come with similar exterior designs.

Operational is also similar.

Electric motors and brake pedals are available on both bikes.

Pedals are connected to a small motor which provides extra energy for short-distance riding. This also provides an extra boost for riding up steep hills. 
The dissimilarity between e-bikes and hybrid e-bikes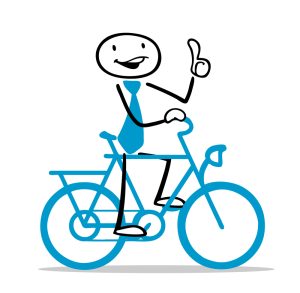 A Hybrid E-bike is a combination of different features of different styles of bikes. One of the types is a flexible hybrid e-bike, which is ridable off-road or on concrete surfaces. There is another type that comes with a traditional look rather than the sporty look of a general E-bike. This traditionally styled hybrid e-bike is similar to a mountain bike.
To list down the contrasts between these two types of bikes, the features and benefits of both bikes will be discussed further in the rest of the article.
Why should you buy an E-bike and not a hybrid E-bike?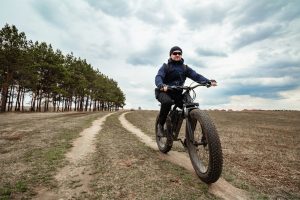 There are plenty of advantages to buying an E-bike rather than a hybrid E-bike. If you are looking for a lighter bike, you should go for a general e-bike. It is also on top when comparing speed and power. However, it is difficult to ride on highways but only in town areas. We suggest you buy this e-bike for short-distance daily travel purposes, such as shopping rides, or office or school travel.
A typical shape, drop handles, and narrow tires are some of the features that ensure a great ride on paved surfaces with relatively better speed and power. Regardless of the brand or category of the E-bike, the rider can attain a maximum speed of between 20 mph and 30 mph on city streets.
Furthermore, a traditional e-bike is the best option for you to cover greater distances compared to a hybrid e-bike because of the saved power generated by paddling.
There are some other advantages that support your idea of buying an E-bike to serve you for shorter distances of travel over paved surfaces.
It comes with a lightweight frame, which provides space for storage and transportation.

It consumes less energy because of the extra power generated by paddling.

Narrow front and rear tires ensure easy turns, bumps on the road, and movements.

It is available with more gears, which supports increasing speed and reduces pedaling resistance.

The comfortable shape and design support different positions of riding comfortably, and the drop handlebars provide additional support for controlling the movements.

It is a multipurpose bike for a city rider compared to the hybrid e-bike because of having inbuilt storage for phone keys, a cargo carrier, and carrying panniers.
Why is the e-bike not the best option all the time?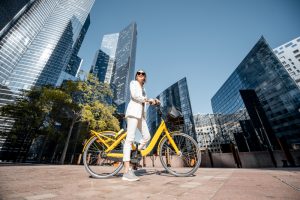 There are very few drawbacks to e-bikes. It depends on your purpose of use. Because the bike is designed only to ride on paved surfaces, not for off-road riding. It comes with a narrow front and rare tires which support only smooth riding, not necessary traction and control for turns.
The other negative point about the e-bike purchasing decision is the price. Because it is considerably higher compared to the hybrid bike.
Why should you buy a hybrid e-bike rather than an e-bike?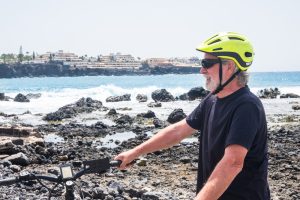 A hybrid bike is an advanced option The E-bike, which originates from the combination of different features of different types of bicycles, It encourages you to off-ride rides with unlimited experience.
Moreover, you do not want to worry about riding over dirt or loose gravel on any kind of terrain with a hybrid E-bike. Its components, such as wider tires, wider seats, and shape, are designed to ensure a comfortable ride in any type of terrain. Further, the upright riding style is an exceptional feature developed for comfort on longer and off-road rides. Other than these benefits, the flexibility of the hybrid bike is at a higher level compared to the e-bike. 
Advantages and disadvantages of riding a hybrid E-bike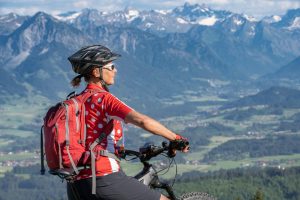 The hybrid E-bike is heavier compared to the general E-bike. As a result, if you want a lightweight bike that is easy to move and lift, the hybrid e-bike is not the best option. Other than that, there is another significant concern over the hybrid e-bike that is pedaling. The rider has to put considerably more effort into pedaling if the battery runs out of power.
If your hybrid E-bike model doesn't come with a throttle, it will be quite difficult for you to start your bike on an incline.
You have to have a thorough understanding of both types of bikes, their features, uses, benefits, and drawbacks when selecting the best choice to match your requirements.
What is the most appropriate hybrid e-bike for your requirements?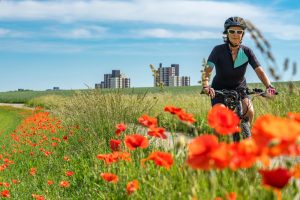 It is important to consider different types of hybrid bikes that come with different features for you to further narrow down your purchasing decision. We have discussed a few common types of hybrid E-bikes to narrow your choice.
This type of bike is designed to combine the features of a general e-bike and a hybrid e-bike to meet the requirements of city riders. No matter the paved or non-paved surfaces, the bike performs well on longer rides on any surface, including the paved surface. The main differences between these models are the thinner handlebar and flatter tires. Therefore, the handlebar secures comfortable riding, and tires are designed especially for gripping paved roads respectively.
Additionally, the speed of this urban hybrid bike is exceptional compared to the general type of hybrid e-bike. Because this model is faster for riding within city limits and tackling off-road trails as well.
This is another type of hybrid e-bike which is used commonly. The model is a relatively durable item that provides comfort for enjoying adventurous riding over gravel and loose trails.
Depending on the purpose of the rider, this model is chargeable for city riding as well.
E-bike Recreational Hybrid
This model is great for short trips within city areas. It is a blend of the characteristics of both off-road and standard e-bikes.
Comparison of features of E-bike and Hybrid E-bike under 5 main factors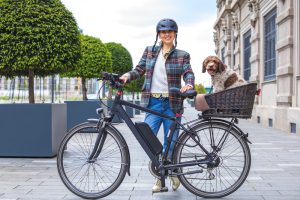 Two of these designs serve two different purposes. However, most of the time, both types come with similar features. You have to seek details in deep about these features to determine which E-bike will best suit your needs. We discussed the following factors separately about both types of bikes.
Cost- is the primary consideration for most buyers when making a purchasing decision. Though both E-bikes ensure value for money. Your purpose has to match the available feature and type of the bike. As you are already aware e-bikes and Hybrid e-bikes serve two different purposes. When comparing the prices, a basic hybrid e-bike is relatively cheaper than standard e-bikes. But it is agreeable in some instances where the price of an off-road hybrid bike is high compared to a basic e-bike. Because it is the model which promises higher durability, inclusive of a high-standard battery and a motor.

The Battery: You can select the model and the capacity of the battery depending on your purpose. The price of the item will also differ based on the capacity of the motor and the paddle charging functionality of the bike.
If you want a bike for lengthy, off-road rides with long-lasting power or rechargeable with paddling, then you should go for a hybrid e-bike with a powerful motor with high capacity or a reachable motor while paddling.
Similarly, city rides are possible with low power and less expensive batteries. The only concern you have to worry about is that paddling may not charge the motor.
If you wish to have a bike for long rides on paved trails, it is worthwhile going for an e-bike with an extra payment for the excessive capacity of the battery.
Furthermore, the charging speed of the battery is also another significant factor. Some batteries should be plugged into the power supply overnight. There are also other types of batteries that need to be charged a few hours before you go out.
Though there is a range of E-bike models with different features, Hybrid E-bike is available in a very limited number of models. Because hybrid e-bikes are for a specific purpose, you can find extra battery packs every so often for off-road hybrid e-bikes or rechargeable batteries while paddling.
Speed is another significant factor to consider when comparing these two bike models. Both the motor and the tires of E-bikes determine their speed of it. A basic E-bike with narrow tires will ensure a speed of 20 mph or a little more. This type of tire also supports easy paddling on both steep hills and paved surfaces.
On the other hand, the hybrid e-bike is also capable of around 20 mph of maximum speed with a regular battery. There are some superior-quality and high-end brands of hybrid e-bikes with a maximum speed of 28 mph.
Most of you are less considering the mounting location of the motor. But it is also an important factor to determine the performance of the bike. As an example, e-bikes with a mid-mounted motor are relatedly speedy. Since there is a mid-mounted motor, enough space for torque is available in the E-bike which leads to higher performance. An e-bike model with a mid-mounted motor, especially one rated at 500W or 700W, will confirm a relatively higher speed. If you are concerned about speed, it will be your right choice even at a considerably higher price.
Convenience and Comfort-It is a somewhat psychological factor that you are prioritizing. Willingly or unwillingly, your e-bike will probably be a sculpture in a shaded garage or backyard if it is not comfortable to ride. If your concern is only about riding comfortably, regardless of the length of your journey, speed, or time. The ideal option for you is the hybrid e-bike due to several reasons. It is inclusive with the up-right handlebar, adjustable seats, wide saddles, and narrow tires. 
An upright handlebar is the general feature of any kind of hybrid e-bike, which always ensures the comfort of the rider. But the general E-bike comes with a drop handlebar to improve speed.
The other supporting features are adjustable wide saddles, wide seats, and models with front fork suspension. Due to the shape of the cruiser which allows forward paddling, the rider should not be an athletic experience.
Safety- Though it discusses lately, it is not the least important factor when comparing two bike models. It is an equally important concern as the above determinants. Both Hybrid and E-bike and E-bike promise safe rides with similar features. The general safety tactic of both bikes is reflective body painting and tires. Those elements increase the visibility of the bike in the darkness. Integrated light on the rims and headlights are some other options available with both types of E-bikes.
When you visit the shop for buying the bike, do not forget to check the bike system as well. There are different brake systems in different bike models but the most common types of E-bikes and Hybrid bikes come with a kill switch. It is an electronic button mounted on the lever. When the rider applies breaks, the kill switch disconnects the power to the motor. A slight movement the detected by the kill switch and act on a fingertip. 
To sum up, whether E-bike or a Hybrid bike depends on your purpose and riding preference. Your selection criteria can narrow down with a comparison of basic measures such as price, convenience, speed, safety, and battery. A hybrid bike is certainly an advanced option for the traditional E-bike which blends of features of a traditional mountain bike and a road bike.
Traditional E-bike serves for short-distance rides with relatively speedy. However, the price is somewhat high. Hybrid E-bike is relatively cheaper but ensures any purpose of travel either simple or adventurous rides. E-bike is a lightweight bike whereas a Hybrid bike is not.
In terms of power serving, Hybrid E-bike is at the top because of the rechargeable motor system. Though both bikes are eco-friendly with zero carbon emission, Hybrid E-bikes do not contribute to the adverse environmental effects due to the power-saving system.
Hybrid bikes take the lead in the comfortable design with features such as up-right cycling position and wider tires which are not available with E-bikes.
We hope this detailed comparison and contrast of these two bikes namely the Hybrid E-bike and E-bike provide you great insights into your purchase decision to avoid post-purchase dissonance.