About Kent International
Kent Inc., is an American bicycle manufacturer, located in Parsippany, New Jersey. It imports and exports bicycles and bicycle parts around the world. In 2014, it was ranked as the second-largest bicycle manufacturer in the nation.
Since the turn of the 20th century, Kent International Inc. has created cutting-edge items including electric motorcycles. The family initially began restoring used bicycle frames. The company chose to launch its first bike shop in 1909 as a result of the brand's enormous success. The New Jersey tiny bike business eventually grew into a larger establishment. The business has been producing excellent electric motorcycles and supplying their parts to retailers across the country since 1947.
Riders who like a smooth and stylish ride would enjoy Kent electric bikes. The e-bike features a very straightforward, simplistic design that both men and women may use. Kent bicycles are recognized for being strong and long-lasting. It features an excellent battery and a strong motor, neither of which are visible unless you know exactly where they are located.
In the UK you must be over 14 to ride one, these are generally 24″ or 26″ mountain bikes, but Kent Torpedo stands out because it is just 20″, designed specifically for children.
The background of Kent
The history of Kent begins in the early 1900s, when American immigrant Abraham Kamler started refurbishing bicycles in New York City. In 1909, Kamler established his own bicycle store on the Lower East Side. Later, he expanded and moved to Newark, New Jersey.
 In 1947, the father of the current President founded his own business, Philkam Cycle, which provided bicycles and components to retailers throughout the Eastern United States. In 1958, Philkam Cycle became Kent International. In Kearny, New Jersey, it started making bicycles in 1979, but in 1990 it closed the plant and moved the production elsewhere. Constructing a factory in Clarendon County, South Carolina, it brought manufacturing back to the country that year.
Bikes designed by the Kent brand
All-terrain, cruiser, comfort, and special kinds of adult bicycles are available.

Scooters come in 10, 12, 14, 16, 18, 20, and 24″ variants under the Kids Bikes category.

Bicycles with special features including tandems, adult tricycles, folding bikes, foldable bikes, and other unusual bicycles
Why do youngsters need an e-bike?
Distance and height are two words. Electric bikes enable children to ride their bikes for longer distances and at higher elevations. Based on our personal experiences with our own children, e-bikes have the ability to magically change journeys that were previously too difficult, too lengthy, or too monotonous… into fascinating excursions that children actually enjoy.
 Electric bikes are not the same as electric scooters. Many individuals are concerned by the concept of a youngster riding an electric bike because they imagine kids racing down the street without even pressing a pedal. While this is absolutely possible, it is not likely, nor is it the aim or design of children's e-bikes. When provided with the appropriate bike (children do not require a throttle!), Kids can still receive enough of exercise on an e-bike in the correct conditions (longer rides or in hilly terrain).
Regular bike size versus e-bike size
E-bikes for kids are sized in accordance with wheel size, just like traditional kids' bikes. Consequently, your youngster will probably fit on a 24′′ kids' electric bike if they are currently riding a 24′′ bicycle. As all motorcycles, it's crucial to consider the minimum and maximum seat heights because, depending on the brand, they can differ significantly within a wheel size. Research the Kids Bikes Sizing Guide if you're unsure of the wheel size your youngster need.
There are currently very few e-bikes designed specifically for kids available (in the US). Kent Torpedo 20′′, which has a minimum seat height of 27′′ and can fit children as young as 7, is the smallest bike that has been established.
E-bikes' mass
E-bikes are bulky! While the motor helps to compensate for the extra weight, e-bikes can still be much more difficult to maneuver than standard bikes. This is especially true for tweens and teens who ride adult e-bikes weighing up to 70 pounds. Kid-specific e-bikes are typically lighter than adult bikes, but they are also significantly more expensive.
 Specifications of Kent E-bike
Steel Frame Durability 

Pedal-Assisted Electric Drivetrain

3 Power Levels (small assist, medium assist, large assist)

Front Suspension with 6 Speed Gearing

Simple to assemble

24V 5.2AMP 

Removable Battery for Simple Transport and Charging

180-Watt 24V Motor

 6 Hour Charge Time 

15 Mile Battery Range Dual Caliper Brakes
Performance in the Kent 20" e-bike
The Kent 20″ Torpedo Electric Bike allows you to experience cycling in a whole novel manner. The steel frame of this 6-speed pedal assist bicycle is durable. This e-bike includes a battery and charger. The LED display provides three degrees of assistance. The motor is mounted in the back wheel and adds 180W of power in full power mode. There are medium and low power options for even milder assistance. On the handlebars is an LED battery meter, as well as the power mode choice. Make sure to never buy based on an image; instead, study the details of the description and measure to ensure it is the correct size. If any details are unclear, please contact the buyer!
What benefits does the Kent bike offer?
Kent Torpedo lacks strength. The motor has a meager 180 watts of power. But that's plenty for youngsters. The kid must still pedal; it only serves as a slight boost. This is perfect because it is a light-assist children's e-bike instead of a toy motorcycle. 
If the child uses the 24V 5.2Ah battery's mode in low power, it can travel 15 miles (about 25 km) without charging. The thrill of driving swiftly in a mode that releases high power is undeniable, however, the battery life is shorter. The power in medium mode setting appears to be a nice, contented middle ground. The assist motor makes the 39.4 lb e-bike feel lighter than its actual weight.
The bike has 20-inch wheels and a frame made in steel. It's almost certainly an advantage that kids can't use this. Children should reach a particular age to handle the increased power of electric bikes. And even one with low power such as this. Although it's admittedly a little small, this bike is suitable for adults as it has a comfortable seat. The electric bike is obviously not intended for adults as the weight restriction is limited to 100 lbs. (44 kg). The bike has a front suspension fork that isn't very noteworthy but nonetheless functions well and does contain a certain sporty appeal.
How powerful is the battery in a Kent 20" e-bike?
Although mode in low power appears to last longer, high power mode consumes the battery faster. I inquired after Kent Bicycles are planning to purchase extra batteries to change in for an extended ride, and is looking into supplying them via their website. If they are in a position to do it, it is strongly recommended that they install another battery apart from the first one. It is small in size. And it is more like a small bottle of water. ll water bottle and tiny enough to keep in the bag when traveling with family. It can assist your youngsters ride for greater distances. Accordingly,  you can extend that family Weekend trip beyond 15 miles (about 25 km).
Regardless of whether the battery dies, you can still ride it as you do with pedal bikes, thus making it very convenient for the rider. Kent Torpedo is not difficult to peddle without the battery, though it is going to feel heavier when compared to a standard kid's bike. The adjusted motor adds no additional resistance except a few pounds of unnecessary weight. There's also a 6-speed gearstick to help kids climb slopes in the right gear even when there's no electricity. In case the battery dies during a ride, this gearstick surely makes pedaling more tolerable.
The three levels of power in Kent 20" bikes
It is most likely equipped with a speed-level PAS control, allowing each level to select a different wheel speed as opposed to a different power level. You may confirm this by hand-cranking the pedals while the bike is upside-down while testing the wheel off the ground and checking the wheel speed. The wheel will spin at full speed in all modes if the power level is adjusted in accordance with the assist level (because it won't even require minimal power merely to spin the wheel; as a result, it will be traveling as quickly as it can off ground). You will notice a noticeable shift in speed with each change in assist level if it is speed-level related.
Instead of providing various speeds for each assist level, a "torque simulation" controller should (if it is what it is typically termed) supply a distinct current level. It resembles a bicycle much more. Even if you open up the controller, many (perhaps even most?) PAS-only systems do not have a place to wire a throttle, and those that do frequently have firmware that does not read that input even if you can wire one in. As a result, it is very likely that you will need to change the controller in order to add a throttle.
Although you can connect the throttle to your current controller, it's conceivable that in order for it to function, you will need to be pedaling. The throttle may always function with full control (which is most likely) or it may only perform in one of the assist modes, or it may be limited to the same speed/etc. as the PAS in each mode with your present controller.
Best 20-inch Kent E-bikes 
Kent 20" girls' trouble aqua bicycle 
Kent 20" full tilt boys' bike
Kent 20" lucky star girls' bike
Dynacraft girls' sapphire magna bike
Kent 20" International Street metal
Kent 20" Tiki Bay kid's cruiser

Stone Mountain 20"

Mongoose Legion Freestyle bike 

Razor angel 20" bike for girls 
Do you need a professional to assemble the bike, or can you do it yourself?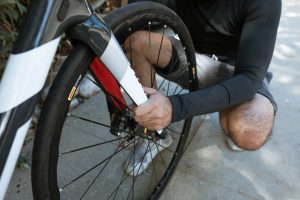 Since a manual is not included, you can locate one online if necessary. There are three words of advice: Before installing the front tire, completely back out the brakes by removing the nut that attaches to the wire. Additionally, you might need a mallet to insert the handlebars into the frame because the left pedal has reverse threads. (It does not come completely put together.)
It should be simple enough for most individuals to assemble, as long as you have the proper Allen Key set. You need a basic understanding of how to use tools, but make sure to rotate the front brake pad. Assembly is comparatively simple. You can order it constructed; however, the price would be prohibitive. simply adhere to the box's instructions. The shipping package included the majority of the bike's pre-assembly. To prepare for riding, it took no more than thirty minutes and a few simple items.
Is Kent 20" suitable for long hiking/biking trains?
Once, the gears got caught, but a short spray of WD-40 got them moving again. Since then, there haven't been any difficulties. Although this is a kid's bike, it is doubtful how it would perform on trails better suited for adult riders. There have been criticisms involving consumers complaining that the bike has a very weak frame and breakable gears thus weakening its ability to travel in long hikes.
Is this bike suitable for a 12-year-old?
 A 52″ person would find it ideal, and it should last about two years. Many teenagers do like riding little bikes for tricks. Certain individuals disagree because they believe it would be too tiny. "I bought this for my 9-year-old son's birthday, and it was wonderful for him. although, it is too little for my 13-year-old."It might not be large enough for a 12-year-old, A 24-inch bike should be more appropriate, however, it is determined by their height.
What kind of brakes does the bike include?
Only the front and back wheels have hand brakes. There are no coaster brakes on it. So far, this bike has proven to be reliable. It appears to be as good as, if not slightly better than, the others. It's a good value for money.
Is it supplied with training wheels?
No, it does not include training wheels. Due to its back gearing, this bike would definitely be too tough to peddle if your youngster is still on training wheels. There are holes on the frame where they appear to be attachable, but it would be advisable to choose a smaller bike if he is still on training wheels.
Final remarks on the Kent 20" e-bike
Ultimately, this small e-bike amazed me greatly. It's a well-made bike.  The item is exaggerated for its rankings, exactly as Kent's lawyers undoubtedly insisted. It works well as an electric bike because it provides enough help to boost confidence through an electric push, to assure kids that they can tackle anything. Its finest application is that it helps to get kids away from screens and back to the outdoors, thus witnessing more children growing up on the streets like in the past.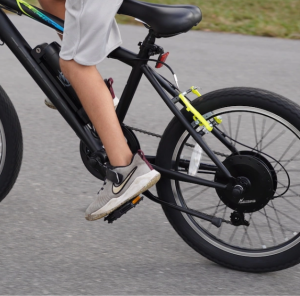 Regardless of whether this causes some children to abandon their pedal cycles in favor of e-bikes, this should not be a cause for concern because this is designed as a pedal-assist electric bike. So, you still have to try; it just helps you either do it for a longer time or ride faster. In such instances, the children are peddling as much as they were before. Consider it advantageous for youngsters who don't ride bikes very much. This is a fantastic method to get kids back in the saddle, and getting exercise, but make sure they wear a helmet!