Apple and Tesla are two of the most popular electronics brands from around the globe. So much so that having their products in one's possession is a trend. While many people often put the two companies into comparison they cannot be compared product-wise due to the differences in the markets they currently cater for. Apple Inc. is an organization that focuses on consumer electronics, computer software, and other online services, while Tesla is an electric vehicle and clean energy specializing company. What makes them similar is their focus on electronics and eco-friendly product development. 
On the topic of eco-friendly products, what do you think about electronic bikes? They're substantial, electronic, and eco-friendly. That's pretty much a breakdown of Apple and Tesla products. So isn't it surprising that neither Tesla nor Apple has created an e-bike yet? Well, this article will discuss the mind map of the two companies, the advancement of the e-bike market, and the prospect of Apple and Tesla dipping their feet into the waters of electronic bikes. 
Innovations by Apple And Tesla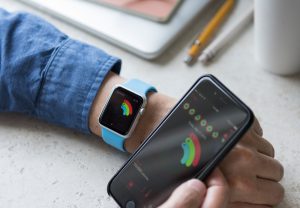 Apple and Tesla are known for their competitively innovative products. Their worldwide popularity can be owed to the customer-centricity they've established and the clear vision and bold drive towards achievement they possess along with their goals of turning the world towards 100% clean energy consumption. Some of the most admired innovations presented by Tesla and Apple are as follows.
Tesla
Electric Car – The most popular innovation by Tesla, the world's most valuable auto manufacturer, is its electronic car. It comes in 4 models, namely S, 3, X, and Y, which have managed to lead the global transition from fuel burners to sustainable energy in vehicles.

Electric vehicle charging stations – One of the main issues concerning electrical vehicles was the inconvenience of charging. Along with the increase in demand for electric cars, the need for charging stations arose, and Tesla was quick to chip in. They now offer destination charging, home charging, and the Supercharger that you can use to power up your products.

Solar roof- Solar roof tiles produced by Tesla were the first of their kind to be available on the market. It's a safe and reliable way to generate electricity that also cuts off a huge chunk of the usual electricity bill.
Powerwall – Powerwall is an integrated battery system that stores solar energy. Pairing this with their solar roofs will give you the ultimate source of electricity that ensures your home never runs out of power.

Tesla Gigafactory – Tesla's Gigafactory project was established to meet the demands for electric vehicles with the production of electric motors and battery packs. This facilitates the purchase and use of more clean energy products.
From their innovations listed above, it is apparent that, just as they envision, Tesla advocates for innovations that propel the usage of clean energy and can contribute towards abolishing the carbon footprint.
Apple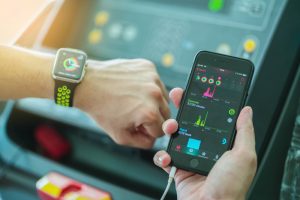 Consumer electronics with extra focus on lightweight, water resistance, and user experience. Starting with the Apple II, they made many more consumer electronics like the Mac, iPod, iPhone, iPad, Apple Watch, and Apple TV. These products hit it off from the moment of their launch due to their novel nature. Apple spent 22 billion dollars for R&D in 2021 (the highest in its history) which allows it to acquire massive expertise in the electronics field.

Apple car – Apple's most talked-about project is Project Titan; a self-driving electric car. Not much is known about it, but it is believed to be an outcome of their interest in electric cars and clean energy products. 

Clean energy biz- Apple's use of innovation does not simply revolve around their products but also the process of production. They have made it their goal to ensure that all of their products are carbon neutral by 2030. By adding solar panel farms and other renewable energy sources they've managed to acquire 4 gigawatts of renewable energy into their supply chains.
Apple has produced a plethora of innovations that took the world by storm and now they are focusing on promoting clean energy across the world by modifying their approach as well as working on projects like the Apple car that is yet to be released.
What Does The Present E-bike Market Look Like?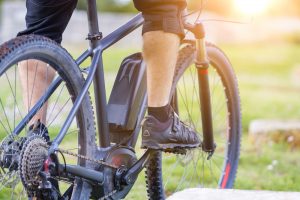 Bikes are one of the earliest and simplest modes of transportation to have existed. They are small enough to get through nooks and crannies, their lightweight makes them easy to handle, and they do not ask for you to be focused on navigating at all times. All you had to do was to get on and paddle. However, people have steered away from the use of traditional bicycles since there are now many other modes of transport that require no physical effort and are more comfortable. This also meant that there was a significant increase in the carbon footprint due to it. To bring back the appeal of cycling and promote the usage of eco-friendly rides, electric bikes were introduced. 
Nowadays, due to people having extremely busy lives, there is an increased need for transportation but also an increase in unreliability in public transport due to traffic congestion, the Covid-19 pandemic situation, and other inconveniences. However, using private transport does not pose the best solution to the situation, and it even increases the carbon footprint which people are becoming increasingly aware of. This has resulted in the rise in popularity of electric vehicles and more specifically electric bikes. 
Thus, the global e-bike market was valued at $40,312 million in 2019 and is expected to reach $118,657 million by 2030, with a compound annual growth rate of 10.5%. It is currently dominated by Accell Group, Derby Cycle, Giant Bicycles, Merida Industry, Riese & Muller GmbH, and Yamaha Bicycles among other competitors. However, the e-bike market is still a rather competitive one since no organization has yet managed to conquer a significantly large percentage of the market. 
Biggest Innovations Introduced to the E-Bike World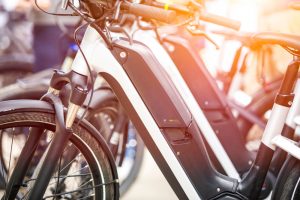 E-bikes are undergoing various innovations that make them more appealing and lessen the inconveniences they used to pose. Some of the biggest innovations introduced to the e-bike industry are as follows.
Bosch multi-sensor concept – This technology improves the coordination of rider and motor to provide a natural riding sensation. Nowadays e-bikes are equipped with many sensors and help enhance performance and provide useful insight to the rider. E-bikes can now give you real-time updates on speed, power usage, range, etc. 

Battery technology – The first generation e-bikes used lead batteries that had a life span of about 300 cycles, then came nickel batteries that were slightly better at 500 cycles. Today, bikes are powered by Lithium batteries and can hold up to 1000 charge cycles. 

E-bike ABS braking system – Bosch first released its ABS for E-bikes in 2018 and it was the first production-ready ABS unit. It solves major biking issues like skidding and roll-over during harsh braking. This system controls the brake pressure more effectively during critical braking maneuvers and gives the rider a comfortable and much safer experience than ever before.

Anti-theft protection – Many companies have developed creative solutions to supplement the traditional mechanical locks in bicycles. Bosch introduced the 'Lock' function in their products which integrates a smartphone app and the onboard computer of the bike to act as a key to the e-bike system. 

Smartfit system offered by the German company Radlabor – A technology that allows riders to determine the optimal frame size and ideal seating position based on their body dimensions. 
Why Isn't the E-bike Market Booming?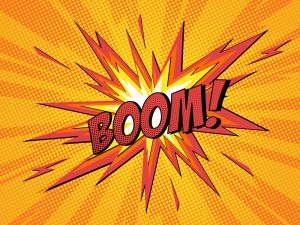 E-bikes sound cool and certainly something that people would like to adopt due to their eco-friendly nature. So why isn't the e-bike market booming? Even though electric bikes seem like they are easy to handle and very efficient, there are several problems you encounter when using them.
Not cost-effective for daily commuters

E-bikes are more expensive than average bikes. They also require the replacement of parts and servicing more frequently since the wiring and other components are easily disrupted by the vibrations and stress put on the bike.

Batteries have a short charge life
Typically the charge in an electric bike battery lasts for just 25 to 70 miles of travel. Hence, you will have to charge your bike very frequently. And since there aren't many charging outlets everywhere you go, you will have to be mindful of how far you travel in one go. While this would be fine for short commutes, it's highly inconvenient for longer distances.
The battery of an e-bike is the most important component of it but is also the most vulnerable one. Unsecure washing, draining or over-charging, and extreme heat or cold are some factors that can hurt the battery life. Damage done to the battery is not easy to fix and often requires replacements that can be very costly.
Charging time

The average charging time of an e-bike is around 3.5 to 6 hours. This is a rather long waiting time and would not be the best for when you are in a hurry. And as mentioned previously, an e-bike battery's charge doesn't last too long, hence the frequent charging required will waste so much more time. 

Increased weight
The addition of a battery and other components makes the bike much heavier than a traditional bike. Therefore, handling the bike requires more effort. This poses problems especially if you live in an upstairs home with no parking spaces at ground level.
E-bikes usually have hub motors and a common issue with them is that they generate a lot of noise due to worn-out gears, disk brakes, or bearings. 
Less access to maintenance services

Since e-bikes aren't used as often as regular vehicles, there aren't many service stations that offer maintenance and repair services for them. This means that e-bikers will have to go in search of an available service station that may be at greater distances to get their bike repaired or parts replaced. 
It is apparent that e-bikes can go through a lot of technical difficulties and be costly to use. And since it is a relatively new product, companies have not been able to completely resolve these issues and attain perfection as of yet. Due to this reason, even though e-bikes are becoming more and more popular around the world, the market is still stagnating.
Why Hasn't Tesla or Apple Created an E-Bike? 
Now, it's fair to wonder why Apple and Tesla have not yet produced their e-bike after all that was discussed previously about their interest in catering products that utilize clean and sustainable energy. Well, there are several valid reasons for it.
E-bikes have a limited scope. The e-bike industry is working within the space between conventional cycles and motorbikes. With the innovations and improvements made over the decades, it seems there isn't much room to play with. E-bikes now easily pack over 500 Watts of power and reach maximum speeds beyond 25mph. Pushing these numbers further would put them in the motorcycle arena which makes things rather complicated when it comes to rules, regulations, and safety.

Bikes have always been eco-friendly. Since Tesla's main focus is to lower their carbon footprint by switching from fossil burners to electrical vehicles and clean energy production, it makes no sense for them to reinvent something that is already eco-friendly. Moreover, since e-bikes do not make a significant impact on the carbon footprint, it would be a waste of resources that could otherwise be used more efficiently in a more prospective project.

Bicycles do not fit into Apple's product line. As mentioned previously, Apple mainly produces consumer electronics like PCs and smartphones, and software. Even though Apple is rumored to be working on an electric car, they have not yet touched the sector of automotive with any of its existing products. This means that they do not currently possess the experience nor the resources to manufacture their e-bike. Hence, it would take a lot of time and money for Apple to gain expertise in electric vehicles, unlike Tesla. 

E-bikes are currently a low volume product, and the demand for e-bikes is already being fulfilled by companies like Trek Bike, Giant Bicycles, Derby Cycle, etc. that specialize in electric bikes and parts. Furthermore, the market leader in e-bike technologies, Bosch, is already making a huge impact on performance and user experience by carrying out extensive research and engineering in the field. These companies are by now experts in that specific field and are at the forefront of e-bike business, bypassing the knowledge that Apple and Tesla have. Therefore, e-bikes do not present a good business case for either company. So for Apple and Tesla to invest in e-bikes would be just a mere diversion rather than an impactful venture.

The two companies haven't fully expanded their markets yet. Tesla is currently focused on expanding the automotive, solar, and battery storage market. So jumping into another product would be a distraction from their main course. Not just a simple distraction but one that is not worth their investment.
Will They Make E-Bikes In The Future?
Will Tesla or Apple manufacture e-bikes in the future? The answer to that wouldn't be a complete no. Elon Musk stated in an interview, "Electric bike, I think we might do an electric bike, yeah." And since Tesla is already an electric vehicle producing company they will likely end up releasing an e-bike. Moreover, Tesla is famous for its top-notch battery technology which will certainly solve the battery life and charging issues posed by existing e-bikes. Although it seems as though the e-bike industry is matured if Tesla decides to introduce their self-driving and AI technologies it could propel e-bikes to a whole new level. This will make it possible for Tesla to dominate the e-bike market without a doubt.
Digitalization is an area that's starting to blossom in the e-bike world. Active traffic routing, theft protection, monitoring rider vitals, a network of bikers, and other modes of personalization will generate excitement for a larger population. When it comes to personalization, immersive applications, and health monitoring devices, who better than the biggest game-changer Apple? With the rumors about an electric car in the air, it wouldn't be too far-fetched to expect Apple to work on e-bikes as well.
Conclusion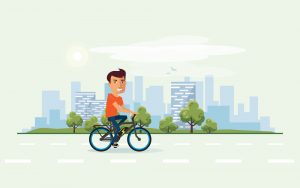 Apple and Tesla have not yet produced their e-bikes due to valid reasons like the low impact of it on the carbon footprint, low volume demand, suppliers already existing, and the requirement of further research and development to manufacturing a feasible product. Current e-bikes have various issues that make them less reliable and a bit of an inconvenience that prevent them from being used as a mode of transport for daily commute. However, the market for e-bikes keeps growing and has seen a sudden spike in demand along with the pandemic. Moreover, Tesla has already stated that they might produce an e-bike while Apple has started to venture into the sector of electric vehicles. Therefore, Apple and Tesla might just drop their very own electric bikes.