The Cliensy Aluminum Electric Mountain Bike 350W review highlights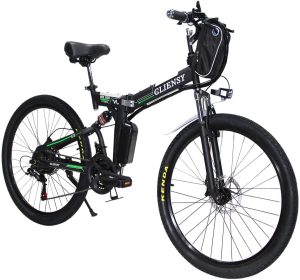 Cliensy Aluminium Electric Mountain bike is a dirt road bike that attracts outdoor enthusiasts. To build the frame of the bike, the manufacturer uses Aluminium Alloy, and to make other parts of the bike they use mainly high-strength carbon steel, especially in the front fork. As these materials weigh less the weight of the bike is around 27kg which makes it easier to carry it around conveniently. These lightweight materials are used in designing the bike to be able to fold which can be stored in a limited space around the corner.
  This bike's design is for adults and it can carry about 330lbs of load. The upgraded electric mountain bike has a keyless start system and fat tires. Available colours are white, red, and green.
   The size of the vehicle is 169cm (length) X 95cm (height) X 81.95cm (seat) / 66.53" (length) X 37.4" (height) X 31.89-37.4" (seat), when unfolded. And the size of the electric bike after folding is 29.5" (height) X 37.4" (length) X 12.78" (between wheels)
  Cliensy Electric Mountain Bike has three modes:
Ebike mode is the all-electric mode. With this mode, you can travel places without tiring yourself. Pedal assistance or pedal is not in use in this mode. You use the throttle and by twisting the throttle, you can speed up to your destination.
This model is the combination of both modes together. You can pedal with less effort and get the assistance of the pedal-assist. As you have five levels of pedal assist, you can choose one according to your preferences.
This mode is of use to go on rides far and you do not want to tire yourself. Using this mode for your physical activity you can work out longer and more efficiently.
In bicycle mode, you pedal your bike, and it moves forward with solely your effort. This mode is of use when you want to experience cycling or go out with friends and family cycling. As also it can aid you to exercise your muscles. This mode is easier and saves the energy of the bike while losing calories.
   The battery used in Cliensy Electric Motor Bike is a removable 36V 8AH Lithium battery. It takes around four to five hours to fully charge the drained battery, using the smart lithium battery charger. You can ride up to 19 miles using the e-bike mode, or with first-level pedal assist you can travel around 31 miles.  
   The motor used in the Electric Mountain Bike is the 350W brushless motor that can run up to 30km/h. The controller assists 5 power shifts and it protects the battery from over current and over temperature. You need not worry about your battery damaging because of over current or over temperature as your controller has the protection.
   This electric motorbike has an electric horn that will be connected in ebike and assisted bicycle mode only. An LCD digital monitor display is attached to the handlebar which can be used to control the electric bike. You can see the battery level, mileage, speed, and pedal assist level in it. And, the integration of a headlamp in the front of the electric bike which ignites when enabling the electric mode in the bike.
   The saddle is adjustable, and the seat is wear resistant. It is also cushioned, and anti-slip thus can ride in it for long hours without tiring. The wheel's diameter is 26 inches / 66cm.
   Electric bikes are expensive and can cost a lot. The materials used in them are expensive. Bikes are also built using cheaper products that might work well. And Cliensy aluminium electric bike is cheaper but has good traits in it.
Attributes of Cliensy Aluminium Electric Mountain Bike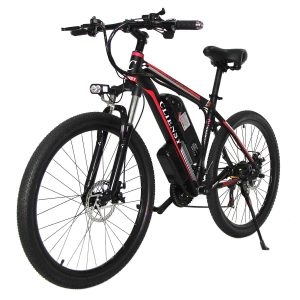 Cliensy Aluminium Electric Mountain Bike is a foldable bike with a keyless start system and adjustable seat. It comes with a Shimano 21-speed transmission system and comfortable cushion seating. It is a faster commuter and an enhanced workout machine.
   Here are some traits of the bike.
Removable 36V, 8AH Lithium battery
It takes about 4 to 5 hours to charge the battery.
The charger is a Smart Lithium battery charger.
The input of the charger is 100V-240V
The output of the charger is 36V,2A
Depending on the terrain and the exertion of pressure on the throttle, you can drive around 19 to 31 miles, in one charge cycle.
Brushless motor
350W high speed
The maximum speed is 30km/h
Smart-over current over-temperature protection.
5 shift Power Assist Control System
Integrated bright LED headlamp
Electric horn
LCD monitor digital display attached to the handlebar can be used to control the bike.
It is a City Mountain Bike for adults.
The weight of the bike is around 27kg
Load capacity is around 330lbs
Mechanical Disc brake.
The frame of the bike is made using aluminium alloy.
Other parts are made mainly using high-carbon steel.
Colors available – white, green, red
Size of the wheel – 26 inch
5-speed smart meter button.
21-speed shifter – Shimano TX30
Tire and tube – 26" X 1.95"
Handlebar accelerator
The power supply would be broken in when the brake lever is pulled.
Diameter of the tire – 66cm/26"
Adjustable saddle from 0 to 20cm/from 0 to 7.87"
Dimensions of the vehicle – 169cm (length) X 95cm (height) X 81.95cm (seat) / 66.53" (length) X 37.4" (height) X 31.89-37.4" (seat)
Suspension type – front and rear
Standard saddle – 9.8" long
Keyless start system
Thick tire
   With this electric bike, you can always ensure fun. Here are some instructions on operating the motor of the bike.
To turn it on or off, press the

M

key for two to five seconds. The display on the device will be on or off, depending on what you are pressing it for.

Twist the throttle and you can enjoy the electric mode on your ride.

Pedal assist levels are from 1 to 5. If you want to increase the pedal assist, press

'+'.

Level 5 of pedal assist is the maximum, and you can have the bike's fastest ride by pedaling or twisting the throttle.
   If you pedal without twisting the throttle on electric mode, it automatically penetrates pedal assist mode. Pedal-assist mode is energy-saving and easier.
Here are some product features of the mountain bike.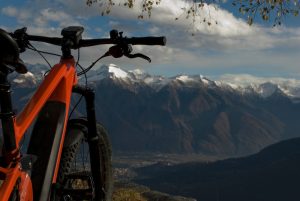 It has three modes: ebike, assisted bicycle, and bicycle mode. On ebike mode, you can enjoy a long journey without pedaling but only twisting the throttle. On bicycle mode, you can enjoy the experience of riding a bicycle and use it for physical training. Blending both modes, you can pedal with assistance and use the throttle to have a better experience.
Whether the rider is a young man or an older person, anyone can enjoy the ride, as its 
design suits everyone.
Stability Electric System 
This electric bike comes with a 36V/8AH Lithium battery and a 350W motor. With one charge cycle, you can travel around 19 miles in electric mode and travel around 31 miles in pedal assist mode. It takes around 4 to 5 hours and comes with smart lithium better charger.
Its motor approves a maximum speed of 19mph.
To design, the frames of the bike manufacturers use strong carbon steel. Designing in the frame is in an aluminium alloy that makes it easier to fold and thereby, store in a safe place and carry conveniently while travelling.
Front and rear disc brakes have powerful stopping. We can experience exceptional control over the bike and a remarkable ride through 21-speed Shimano gear.
The saddle is cushioned with comfortable seats that make the long ride satisfying.
Double layer aluminium alloy is used to design the front and rear wheels.
High-strength carbon steel is used to create the front fork which absorbs the shocks in the bumpy road and delivers shock free ride to the rider.
100% aluminium alloy is used to assemble the frame of the bike.
The seat is anti-slip and wears resistance.
21-speed Shimano gears deliver great control over the bike while protecting your safety.
On the purchase of the bike, you may receive or year warranty.
Pros and cons of Cliensy Electric Motor Bike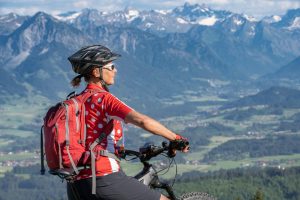 Pros
This electric motorbike is designed to be able to fold. This saves parking space and storage problems. One can be free of worry about burglars stealing the bike as it can be safely kept in the corner of your house when not in use.
When you are going on a vacation in your automobile you can easily take it with you. It may easily fit in the trunk of your car. Or when you are travelling on public transport, you can take it with you and place it in a corner, where it will not bother other passengers.
Cliensy aluminum electric motorbike has multiple gears and the rider can try it in different terrains and conditions. A little steep below 15 degrees is liable for the bike.
High-strength carbon steel fork at the front will absorb the shock when passing through the bumps in the road. This will make the rider pass through the terrain shock free and in comfort without losing control of the bike.
The mechanical disc brakes in the front and rear are reliable and compatible.
Manufacturers are making Cliensy electric motorbikes using lighter materials to build the vehicle lightweight. Designing its frame in the aluminium alloy which is lightweight and flexible. Mostly aluminium alloy is of use in electronic module packaging and electronic technology as it has high processability and increasing conductivity.
Most of its parts like front forks are created using high-strength carbon steel, which is hard and durable. Mainly high carbon steel is of use in construction as it is strong and shock resistant. The parts made using high carbon steel have a high chance of outliving the electric bike.
Electric bikes are more expensive than traditional bikes and they use higher quality in designing and building the electric to last longer. The quality materials used in them are expensive and it increases the product's price to hike up. But manufacturers are trying to use quality materials that are low in price to lower the price of the product. This electric mountain bike is one such model, that uses materials that are inexpensive like aluminium alloy and high carbon steel.
This electric bike is affordable and people who could not afford a high-priced electric bike can surely make use of this price as the product is in no way lower in quality.
When you purchase the vehicle, it comes in two parcels and delivers at different times. User manuals are in a different language and the good news is, it is already 90% assembled. Videos on YouTube might be of help if you need any aid.
Cons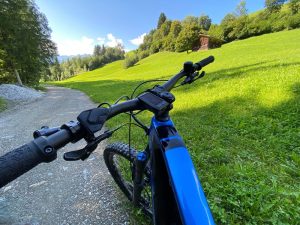 Cannot climb steep roads.
As this electric bike has a 350W powered motor, it is a good choice to ride on flat road or hills which is less than15 degrees steep, as this has not had enough power to climb up steeps that are up above 15 degrees. It is not the best choice for people whose commuting path has many hills or people who go on trekking up the hill more often.
To build these electric bikes manufacturers use lightweight materials, and they are easy for anyone to carry it. It should not be left unattended as it might get stolen. Its lightweight trait makes it easier to carry up to your place and store in a safe place, but also when left without attending it might be taken away by burglars.
While using electric mode the maximum power of the motor will be around 15.5 miles per hour. But by pedalling you can go fast as this. People who love to ride many speeders will find it uncomfortably slow.
It does not have any storying in front or rear back. If one wants to take loads with him, this bike is not a good choice. Though these bikes are good for long drives and trips, it does not allow the rider to take things with him on the go.
Pedals can be more stable, as you would want to exert more pressure on the pedal when using the bicycle mode, and you might find it not stable enough.
Conclusion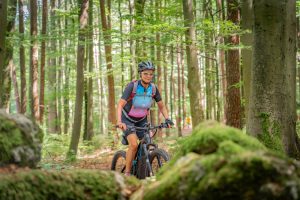 This bike is simple and better suits beginners and people who do fast rides, as it has its drawbacks too. If you are not a serious mountain biker and want to save on gas, avoid traffic or want to get a bike just to get your hands on an electric vehicle.
   This bike's speed might suit many as it is sufficient for riding and five levels of pedal assist is a plus. It is affordable and can be of use to many, though it is not a good choice for people who are living in hilly areas and want a fast bike.
   Electric bikes have been popular for so long and many models are introduced to the market with many features. The one who wants to reintroduce himself into the bike world through electric bikes, should research and find for himself what suits him the best.