Ebikes have been a very popular mode of transportation all over the world recently. There are so many benefits of using an e-bike so many people have been tending to buy ebikes more with the advancement of technology. As the advantages, there are also many disadvantages come up with these. The e-bike users say that they notice some issues that come up with the rack designs of the e-bikes. This is one of the things you should consider when buying an e-bike. If you're buying a carrier for the ebike you should take a look at these two design issues.
Carrier safety of the ebike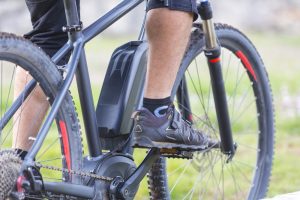 In 2021 there was difficulty in buying a bike rack in stock in so many stores. There were some people who waited on the list for six months to buy a carrier. Although we can carry the ebike in a vehicle if you own two ebikes you won't be able to carry them both. So using your vehicle as the carrier is not an option.
There were some carriers  (Thule T2 Pro XT)  and they normally fit around a point two five -inches hitch but now they changed the size so it can fit around a  two inches hitch. An unseen problem that comes up with this is that the carrier scrimps the curb when the bike is riding on the road. Even when using an SUV it is too low for speed bumps and curbs because the bike loads on the carrier. It is not great but you can manage to fit in.  The real problem is the design of the carrier that is poor in safety.
The fault of the E-bike rack design
The lack of safety for making the design of the rack is something you should concern about. A simple fix for corporate the locking mechanism is too safe for the front tire of the bike. The Thule bike gives a locking mechanism that is for the bike bars. They use these to hold the step to the bike for regular racks. Like this as the mechanism is very similar to should be there to secure the safety of the rack.
Why are E-bike racks illegal?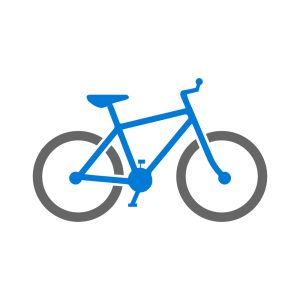 According to news reporters and many more, there are so many stories of bike users being ticketed by the police. There are also so many social media posts about the illegality of e-bikes. The reason for this is that the designs of the carriers are very poor in quality. So they break the laws of common traffic in the country. This is especially in Canadian provinces and states of the USA. So the ebikes can be illegal according to the local news reports.
Issues with the design
Most of the hitch bike racks normally block the rear license plate of the bikes even if the bikes are not loaded. But in most situations blocking any part of the license plate is illegal because it is a traffic offense. It can be because you're a large fine as well.  The problem becomes complex when you have to carry the ebike, most of the ebike racks usually block the rear license plate of your ebike except the roof racks.
They are ideal for use, you might get a warning or even a small fine for blocking the license plate. This depends on the police officer you come across. Even when you use a bike the rear license plate can't be read nicely. The manufacturers and the sellers sell these illegal products that cause many issues for the consumers and also the consumer buys them without any care as well. So at least it is beneficial if the consumers have a little common sense for this to develop a solution for this problem.
The Best eBike Racks, 2022
Yakima Stage Two

Hollywood Racks Destination E

Thule Easy Fold XT 2

Saris Superclamp EX 2 bike

Rocky Mounts Backstage

Thule T2 Pro XTR

Yakima on Ramp

VelociRAX
Reasons for picking the above ebike racks
There are so many bike racks that are all over the towns. There are plenty of them so you won't be able to rank and sort out the best one. But there are some features that boast the futility of the racks that are best for the use they are only some of the products that you can trust to use in your electric bikes. These are the key criteria of the things you should consider when buying a bike rack.
This will be the first thing you should consider when starting. Most of the ebikes weigh around 60lbs or above. This is an uncommon thing for e-bikes, we should make sure that the racks are able to accommodate many weights.
Total Capacity of weight: 
even though these are their trays on the rack it doesn't mean they can carry three bikes. So the total weight of the bikes is something important you should consider before overloading.
This is one of the factors you should consider because easy usage is very important. You should consider if the rack folds down easily and the arms of the racks secure the bike easily and also is easy to use from start to end.
The security of Bike investment: 
e-bikes normally cost about 1000 dollars and they can go upwards up to 10000 dollars or even more than that. More the quality more the piece of the bike. The prices change according to the quality and the brand of the bike. So make sure you protect the investment you make when buying an e-bike.
So if you want to buy a quality rack for your bike that transports the ebike from your home to the desired destination you should go the extra mile. To know the extra mile you should consider these factors.
Ebikes are very pricey so using a locking mechanism for your ebikes worth the money because it provides extra safety for your ebike. so it will give you peace of mind because you make sure that your bike is safe.
So as we have seen the e-bikes are very heavy. So using a ramp can remove the work of lifting the bike up to the rack. It is a bonus point so make sure you buy a ramp for this.
The e-bikes should have a withstanding power for riding in dangerous road conditions. So you should make sure to secure the bike when lifted to the rack.
The advantages and the disadvantages of using an e-bike.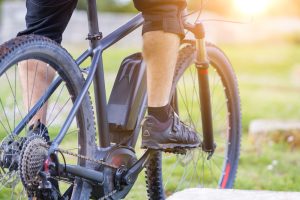 Advantages:
Electric Bikes are Environment Healthy
Bikes and electric cars are very similar because they are eco-friendly vehicles that people use for transportation. They are perfect for long rides as well as short rides to work or school and also for running errands because it doesn't want any physical effort to use an e-bike. So if you're living in a city, you might find this beneficial as there is so much traffic on the road and many people walking down the roads as well. By using bikes, you can minimize the usage of gas that is quite harmful to the environment because electrically powered vehicles release toxic gases into the atmosphere that pollutes the environment
Electric Bikes Ride Faster
This is one of the most beneficial things that you get from e-bikes is that it saves time. Ebikes are very popular because of this as the ebikes are much faster than normal bikes. Even though your fitness level is low it will be able to ride faster without breaking a single sweat. You can even ride on hills without any physical effort. So this is very advantageous if you're someone with a busy lifestyle. So you can always use your ebike if you're late to work or somewhere you need to be in time. And also bikes can drive through traffics so easily and also through crowds as it is not large in size. So using an e-bike can always save you time.
Electric Bikes Are Sturdy 
The sturdiness of the e-bike is very beneficial as the bikes come up stronger and is able to weigh more. The e-bike is able to carry more weight than regular bikes. This is because of the great strength that the bike holds because they are well built. The e-bikes have thick wheels, chassis that is in good size as well as robust frames that are very strong. So you can always carry heavy luggage as well as this is great for heavy riders as well. If you're traveling for work or school you can always carry your laptop bag around in your bike. Or anything heavy you can carry it on ebike without much effort.
Electric Bikes are cheaper than Cars and Motorbikes
The ebikes are cheaper but very fast compared to cars and motorcycles. So it doesn't cost much money to buy and bike or to maintain it like maintaining your car, and the best thing is even though it has an electric system it doesn't need any license or insurance to use an e-bike. You can travel to any city without any of them. They are cheaper than motorbikes but do something as it is. So there is not much difference between them. And also having an e-bike at your home can make you minimize the usage of your car. You can run your daily errands using an e-bike while your car can take a rest. And also you can save the money used for gas and also it won't take much time to start and take out on the road. It saves you time either way.
Disadvantages: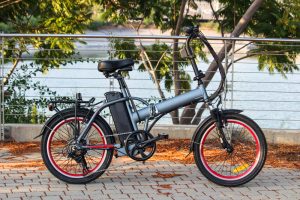 Electric Bikes are more pricey Than Traditional Bicycles
The e-bikes are usually cheaper than motorcycles and cars but more costly compared to traditional bikes. As an example, we can say that regular bikes are very affordable in price as well as it doesn't cost much money to maintain them. But the ebikes can be a  little pricey when maintained and also the parts of the ebikes can be very expensive so owning e-bikes can be an expense. But owning a normal bike won't cost a thing.
Electric Bikes can be a little heavy
It is not an amusement that the bikes are heavier than regular bikes. this is because of all the additional parts that are in ebikes when compared to the normal bikes. So the body of the e-bike is much sturdier. The standard ebike model is kind of light weighted but also can be a little hefty according to the weight of the regular bike. As there a light ebike models there are also heavy ebike models for heavily weighted riders. So the weight and sturdiness of the ebikes can be very advantageous for heavy riders as well as the safety for normal weighted people as well.
Electric Bike laws can change from city to city
In this scenario, there might be very strict rules regarding ebikes when you ride on roads in different parts of the country. And also the laws can differ from city to city so you might not have an idea about them. So for people who don't know much about these rules, riding an e-bike can be really confusing. And also not to mention bit you might even get into trouble if you restrict the rules and regulations of ebikes that government provides. So if you're taking your bike for traveling you better look into the local laws regarding ebikes and create a sense about that before getting the ebike out for a ride.
Electric Bike Batteries can be a real problem
The battery of the e-bike can be a huge problem when you want to charge it because there might not be charging stations available in some towns and cities. So if you're using an e-bike you should always have a keen eye on your battery because it might be dead when you use it for so long. So they are only practical in cities with the advancement of technology that has charging stations. But there is also a way you can use it if you think you're running out of battery power. It is that you can always switch to manual mode. But some may only use the assist system so it can cause your battery runs out quickly without you even noticing.
In conclusion, we can say that they are always issues that arise when you're using an e-bike. It is best to take a look at the problem clearly and find the best solution for it. So if you've read the above paragraphs you might get a good idea of the rack design issues of ebike that needs to be aware of. If you get a little sensitive about it is best to consider the solutions and start working on them