Electric bike owners can obtain affordable insurance coverage for their e-bikes. And they have more options than they might imagine.
Electric bikes are becoming the most popular local transportation method. The reason is that e-bikes offer riders several benefits. To name a few, e-bikes are environment-friendly, cheaper, and easier to store. Because of these reasons, people chose e-bikes as their transportation mode to work. 
However, these benefits don't mean you don't need insurance. Even though e-bikes offer you many benefits, you must get insurance coverage for your bike. The good news about e-bike insurance is that you can easily afford it. It will cost you nearly $8 per month. But if something unexpected happens, you will receive thousands of dollars.
 The following sections explain why you need an e-bike insurance policy. And also cover the price ranges and what includes this insurance policy. 
Bicycles and E-bikes, the Difference.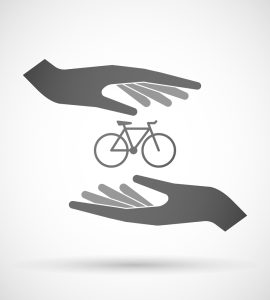 Even though e-bikes and bicycles look similar, don't ignore the differences. You can use both for transportation and fun. However, electric bikes come with motors that provide riders with extra help. And this factor alone can convince you why you need a separate e-bike insurance policy.
What is e-bike insurance?
The purpose of this insurance is that its design protects your bike and you. This category of coverage is new in the US. However, as the number of e-bike riders is getting larger, more insurance companies are on board. And the insurance purposes of an e-bike seem to have a middle ground. The reason is that electric bikes have an expensive motor system and have more risks. Hence, they require more specific coverage than other regular bikes.
However, the cost you have to pay for e-bike insurance coverage is low. So, it is not complex. Moreover, don't worry about buying other insurance policies from the same provider. Suppose you intend to get an independent e-bike insurance policy. And other policies from the same provider don't interfere with this one.
Do You Need An E-bike Insurance?
The answer depends on the country you live in. But it is always good to get insurance. If the country you ride the e-bike requires you to do so by law. However, even if the rules don't need insurance, it is always better you have one. Moreover, electric bike insurance policies are affordable.
And as you all know, e-bikes are faster. So, accidents may occur when you ride this daily or on the weekend. For example, there could be injuries, thefts, and other damages to the bike. Remember that thieves steal e-bike batteries often. And there are a lot of reported cases as well. So, we hope you don't like to pay a big sums when an accident damages you and your bike. Hence, an e-bike insurance policy will come in handy in such an instance.
 Apart from that, electric bikes are expensive. So, if you have plans to buy one or have already bought one, you know it is costly. The entry-level price of an e-bike is $1000. And price range varies and goes up to $12000. Hence, if you invest such an amount in your bike, you must ensure better coverage for an accident.
In addition to all these, some e-bike insurance policies also cover the expenses for legal fees. That is the fee that comes under cycling liability cover. Moreover, this is available even if you are guilty of an accident by damaging another or property. 
What Does EBike Insurance Cover?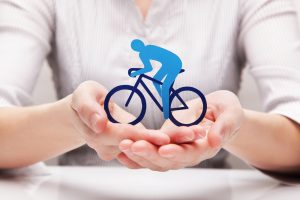 The following are the things covered by an excellent electric bike insurance policy.
Vandalism at your home / from your home.

Accidental damage

Collision damage

Roadside assistance

Replacement of the components of an electric bike

Rental reimbursements

Replacement insurance coverage for the entire bike
Usually, the coverage for damages is the riders' most significant priority. According to an insurance company in the UK, the claims for recovery of damages are three times higher than the claims for theft.
Apart from the previous list of coverage, there are other forms of coverage for the following things.
Accessories

Third-party liability (instances where your electric bike injures another person or property)

Damages that occur during national or transnational travel.

Racing or any other competition-related damages

Medical payments
Furthermore, you have the option to customize the e-bike insurance policy that you want. For example, if you need an e-bike only for fun, you don't have to pay for the racing coverage.
 What are the things that an ebike insurance policy doesn't cover?
Typically, e-bike policies don't provide coverage for ordinary wear and tear. And if some removable parts are removed without any damage to the bike, the provider won't cover that. And you can't claim coverage for an e-bike that you cannot prove to be yours. Finally, the insurance policies don't cover the damages you inflict because of the alcohol influence.
Moreover, one add-on of e-bike insurance coverage is the medical payment. However, those prices are not enough to cover all the medical expenses. So, you have to go for the standard health insurance policy.
 E-bike insurance is for whom?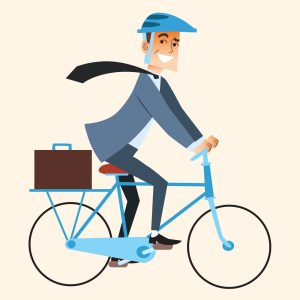 All e-bike riders are eligible to get e-bike insurance coverage. Moreover, it doesn't matter whether you are a regular or casual weekend rider. This insurance policy is open to any category of e-bike riders. Furthermore, e-bikes are fast; there is a high possibility of accidents. Plus, electric bikes are like an investment. The reason is that the prices of e-bikes are increasing daily. So, insurance coverage for your ebike is a good financial decision.
For riders in areas where electric bike regulations prevail
Most states don't require e-bike riders to hold insurance. The reason for that decision is that most legislatures don't group electric bikes as motorized vehicles.
However, e-bikes do have regulations. Even though you don't need an insurance policy, you still need to register the bike. And it is a must that you wear necessary gear like helmets. Apart from that, it needs that you also reached the legal age of an adult. To date, 26 countries have classified e-bikes. So, it is essential to know to which class your electric bike belongs because some providers cover only selected classes.
Class 1- These bikes come with motors that provide pedaling assistance up to 20mph.
Class 2- These bikes have motors that either provide pedaling help or move the bike independently. That is also up to 20mph.
Class 3- The motors of these bikes provide pedaling assistance nearly 28mph. Besides, they have a speedometer.
Moreover, states like New Mexico and West Virginia need their e-bikers to get insurance. So, if you intend to buy an electric bike, don't forget to examine local laws.
Insurance Policies For Homeowners And Renters: Do They Provide Coverage For E-Bikes?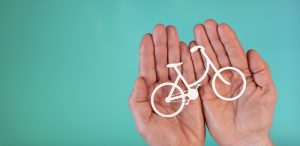 The answer is yes. But it won't be enough coverage as you expect it to be. Many homeowners, renters, and condo insurance plans provide small protection for electric bikes. And they give this as a part of their coverage for personal property. However, they don't cover a wide range of situations. 
Lemonade is one of the leading companies for insurance in America. And homeowners and renters who are insurance receivers of this company are lucky for the following reasons. One thing is Lemonade donates its surplus funds to good causes. So, they add an electric bike insurance policy to their policies. 
If you have insurance from Lemonade, they automatically put your belongings into the coverage for personal property. And your e-bikes also belong to the scope. Moreover, this policy ensures all those assets are against theft from your home or elsewhere.
And, inform Lemonade that you need your e-bike to be included under personal property, and they will provide the followings.  
Accidental damage (this includes impairments caused by your fault or someone else's)

Accidental loss

Normal wear and tear.
Besides, not having a deductible is the best part of this insurance policy. As a result, you can save a lot of money.
They won't probably cover personal liability.
Usually, a homeowner's insurance policy includes coverage for accidents and personal liability. However, the possibility that this extends to an electric bike is doubtful. And the decisions may depend on domestic laws too.
They wouldn't cover if someone stole your e-bike.
You will receive coverage if someone steals your e-bike at your home. But if the theft happens outside, many policies are reluctant to cover your claim. Moreover, the cost of electric bike replacements under homeowner policies is low. Hence, it would be better for you to take an independent e-bike insurance policy.
Home Insurance And E-Bike Insurance Coverage: Can I Claim Insurance While My E-Bike Is Away From Home?
This is another drawback to remember if you think home insurance covers enough as you expect. So, many home insurers exclude liability claims if your e-bike has sustained damages outside your home. And they only cover such claims if your e-bike was securely in your home.
Add E-bikes as Scheduled Property
You can add your e-bike under scheduled property in the renter's or homeowner's policy. Thus, the providers will know that you want them to cover the electric bike. Even though it is better, the cost you will receive in an emergency isn't that high.
So, e-bikes insurance coverage under homeowner policies is in an odd legal space. Hence, the protection you can give is taking a standalone e-bike insurance policy.
The cost of an electric bike insurance policy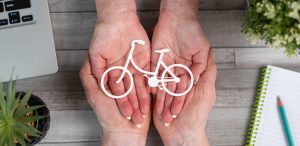 The average amount per year is $100. And the monthly cost will be around $8. So, it is one of the most affordable insurance policies. And if you hope to add extras to the coverage, the cost may increase.
In addition, many providers require specific details about your e-bike. For example, the model, value, and the chosen deductible amount are some information they expect. Apart from that, your previous experience in insurance policies is also a relevant factor. And the credit score you own is another crucial factor.
How to Select a Provider?
The provider you need depends on the riding habits you have. In addition, the amount you want under the coverage is also a factor. For example, some policies cover multiple electric bikes if you ride with someone else (a family member). Moreover, if you ride as a racing competitor, providers have coverage for specialized racing.
And when you select a policy, select to pay the amount each month. Or else, select to pay for the whole year. 
What is an e-bike warranty? 
Even though having a warranty sounds exciting, you may not know that warranties don't cover much. And we know that this is a little annoying and scary. So, that could be another reason why you have to purchase an insurance policy. 
Filing a Claim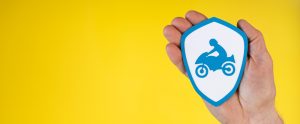 Suppose that you met with an accident while riding the electric bike or somebody has stolen the e-bike. And now we are going to receive the benefits of a claim. However, you have to provide some documentation. For example, photos of the accident, reports from police, and an assessment of the damage is a few things that you need to attach. After that, you can hand them to your provider with your statement.
 Preventing theft and damage to e-bikes
First of all, register your electric bike. And getting a lock for your e-bike is a must. As electric bikes are fun and lighter in weight, thieves are prone to steal them. So, you need a good lock. It is always better to think wisely.
And don't leave your e-bike parked in insecure places. Moreover, if you store or park your bike outdoors at home, it is better to park it indoors. 
Apart from that, you are responsible for riding bikes while you are sober. Don't ride bikes after drinking alcohol. 
Best E-bike Insurance Providers with Standalone Policies
Velosurance
The cost of e-bike insurance at Velosurance starts from $100 per year. And it covers theft and damage. Moreover, Velosurance provides you with impressive add-ons. Interestingly, you can customize the policy you choose. For example, roadside assistance, personal liability, medical coverage, and worldwide coverage are several add-ons.
Spoke Insurance
Spoke is the first insurance company for bicycles in the US. And now they extend their service to electric bikes too. However, the drawback of their policy is that they provide coverage only for the riders with a homeowner's policy. And Markel insurance is their parent company. So, the riders have to obtain the homeowner's insurance policy from this parent company.
Despite this, it is still worth selecting Spoke Insurance as the e-bike insurance provider. The reason is that Spoke offers a good value in return for your money. And, their policies start at $100 per year, and there is no hidden extra cost.
Simple bike insurance
This is an insurance policy available in the US and Canada. And this insurance policy, though simple, includes everything essential. Moreover, if you have several e-bikes, you can get a discount for insuring multiple electric bikes. Apart from that, you can add three co-owners for the same e-bike insurance.
Final Words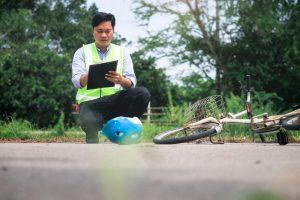 So, we hope that you got an idea about electric bike insurance policies. If your country requires insurance coverage legally, you must take it. However, even if there are no legal regulations, it is still good to insure your e-bike for several reasons. Electric bikes are faster and prone to accidents. Therefore, you can save thousands of dollars by insuring your e-bike.
Moreover, e-bike insurance policies aren't expensive. It is affordable for anyone. Furthermore, check whether your homeowner's insurance policy includes electric bikes. However, the amount given in damages for electric bikes might not be sufficient under the homeowner's policy. So, many riders go for standalone electric bike policies. Above all, having an electric bike insurance policy would be an excellent investment.